How To Engage Patients and Boards in Patient Experience Initiatives: A HealthNet Case Study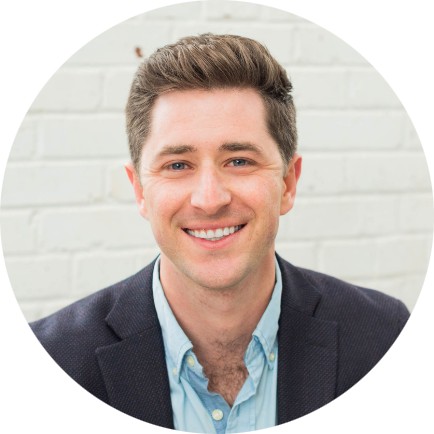 by Paul Jaglowski, Chief Strategy Officer, Feedtrail 
How To Engage Patients and Boards in Patient Experience Initiatives: A HealthNet Case Study
As consumerism makes its way into healthcare, organizations are striving to improve their patient experience. Despite high enthusiasm for these initiatives, the maturity of actual patient experience implementation runs the gamut.
HealthNet Community Health Centers, a FQHC, is a company with advanced patient experience maturity. Carrie Bonsack, HealthNet's Chief Business Development Officer, shares best practices and lessons learned along the way
Engagement through convenient patient experience surveys texted out pre, during, and post visit provides insights into exactly what patients and their caregivers are thinking and feeling. Real-time patient experience data and analysis demonstrate the impact of patient experience efforts to boards, while sharing positive feedback helps boost morale on care teams.
The concept of consumerism is making its way into every facet of our lives. We've been rating hotels, restaurants, and online purchases — and relying on other people's ratings to influence our decision-making — for many years. But nowadays consumers have the chance to rate almost everything they come into contact with in the public sphere, from the cleanliness of public bathrooms to the service provided by a taxi driver.
Healthcare is no exception. More and more, we are seeing a shift toward envisioning patients as consumers, with benefits on both sides of the care equation. Patients get the opportunity to influence and provide feedback to their providers. And providers, in turn, can use the data from this engagement to become more responsive and proactive in how they deliver their services.
At Feedtrail, we've noticed an enormous amount of energy around consumerism and improving patient experience among healthcare providers, but our research reveals that when it comes to the maturity of patient experience implementation, most still have a long way to go.
HealthNet Community Health Centers is an example of an organization at the advanced end of that spectrum. I recently co-hosted a Health Data Management webinar (watch) with HealthNet's Chief Business Development Officer Carrie Bonsack to review the results of an industry-wide Patient Experience Maturity Survey and share best practices and lessons learned on the path to patient experience maturity.
Patients won't put their phones down? Make the most of it
The idea of getting feedback from patients isn't new; healthcare providers have been trying to engage with and listen to their patients through generic post-discharge surveys for 30-plus years. What has changed is the format.
Carrie describes how HealthNet used to do it. The company would choose one week a quarter to survey its patients, aiming to get 100 responses from each health center. The surveys were on paper, one-size-fits-all, and garnered a low response rate.
In total, they would collect around 1,500 responses, a small fraction of their overall patient base. Those responses then had to be recorded and analyzed before any insights could emerge. They were trying to listen, but the signal was faint.
The company realized it had to make the entire process more accessible and personalized, which is where Feedtrail came into the picture. HealthNet noticed that patients loved to be on their phones, so much so that it could be challenging to get them to put their devices down during exams. So what better way to engage than through text messages?
HealthNet now sends short, colorful, personalized surveys to its patients via text message through the Feedtrail platform, translated into three languages. The response rates have skyrocketed, and they now receive 19,000 responses a year, delivered instantaneously into the hands of the people who can act on them in real time.
When HealthNet is more responsive, patients are motivated to be more responsive as well, creating a positive feedback loop.
Moving from a generic survey to ones that are more personalized makes it possible to drill down and look at the data by location, service line, or provider. This granularity provides great visibility into the organization, and insight into where and how it can do better — essential factors of a mature patient experience program.
Improve patient experience across the patient journey
Historically, patient feedback has been limited to data collected post-discharge. So unsurprisingly, our research shows organizational competence around engagement increasing further into the patient journey.
However, a genuinely mature patient experience program focuses on engagement starting pre-visit and continuing until after the patient leaves the visit. Feedtrail found that 68% of organizations say they need to work on their pre-visit engagement; over a third say they have room for improvement during visits; and despite the greater confidence surrounding post-visit engagement, only 15% rate it as a sustainable part of their culture.
Recommended reading: Ebook – Ways to Engage Patients Throughout Their Journey
Carrie and I shared some best practices in all three areas:
✅ Pre-visit: Set expectations 
When HealthNet started getting a lot of no-shows, it reached out to its patients to learn why. Was it COVID? Childcare? Transportation? The company found that simple communication around, for instance, construction that may be going on nearby, or a change in the location of an appointment, went a long way toward setting expectations and reducing anxiety for patients before an appointment. When patients have the information they need, they feel supported and are more likely to show up in the right place, and on time.
✅ During the visit: Manage expectations
Many healthcare organizations were forced to change how they did things during the pandemic. As a result, patients often arrive at clinics with different mindsets than they had a few years ago. Many are scared to even come in and be made to sit in a crowded waiting room. Many Feedtrail customers have found that a welcome message puts patients at ease as soon as they walk through the door, and messages about doctors that may be running behind schedule reduce frustration and increase the sense of trust and transparency.
✅ Post-visit: Exceed expectations
In addition to avoiding a one-size-fits-all approach through personalization, most Feedtrail customers engage beyond the patient level. Patients are often not in the right state of mind to be replying to surveys following a procedure or doctor's visit, so it can be useful to engage with family members and caregivers instead. Keeping them informed improves the overall patient experience, and their feedback is a rich source of valuable data.
Carrie recommends developing a mature patient experience by posing the question: What are we not doing for our patients? Asking patients and listening to their answers invites creative problem-solving and innovative solutions.
Demonstrate impact with numbers and visuals
Ultimately, the key to success in all patient experience programs is the ability to demonstrate impact to providers and boards. Feedtrail's research shows that 58% of organizations need help in this area and one in five struggles to link their patient experience work to board-level priorities like reducing turnover, improving margin, and improving reimbursement.
The accessibility and convenience of the Feedtrail platform make it a valuable source of rich data, and around 80% of the feedback collected from patients is actually complimentary in nature.
So it's not just about identifying opportunities for improvement, but about replicating best practices and sharing compliments with the people providing service on the front line.
Carrie tells us that HealthNet's board loves hearing about patient experience and engagement, especially when it can be tied to hard figures like Net Promoter Scores (NPS), with visuals and dashboards all centered around the proactive collection of patient data.
The HealthNet board also appreciates being able to ask specific questions — for instance, how patients feel about the cost of care — and getting detailed and actionable data in responses made through Feedtrail.
Carrie has also found sharing positive feedback with providers and care teams to be a game changer. It helps alleviate burnout, reduce turnover, and drives support for patient experience initiatives across the organization.
(Patient) experience is the best teacher
Evolving to a mature patient experience approach amounts to a cultural change in the care environment, with the patient at the center. It is achievable, but not with generic one-size-fits-all post-discharge surveys.
Modern tools like Feedtrail's XM Platform make it possible to engage with patients and their caregivers, understand how they are thinking and feeling, and provide them with an effective and personalized patient experience across their entire journey.