Transform the Entire
Patient Journey
Consistently deliver exceptional patient experiences
Transform your entire patient journey to be more personalized and profitable, in real time. Engage at key moments of each patient's unique journey to understand and exceed expectations, leveraging flexible tools, actionable timely data, and powerful analytics.
By personalizing outreach via text and email, the PX application empowers healthcare organizations to:
Engage patients in real time throughout their journey
Build loyalty pre, during, and post encounter
Personalize encounters regardless of setting
Act swiftly for immediate service recovery
Grow revenue by retaining and acquiring patients
Understand the why behind survey scores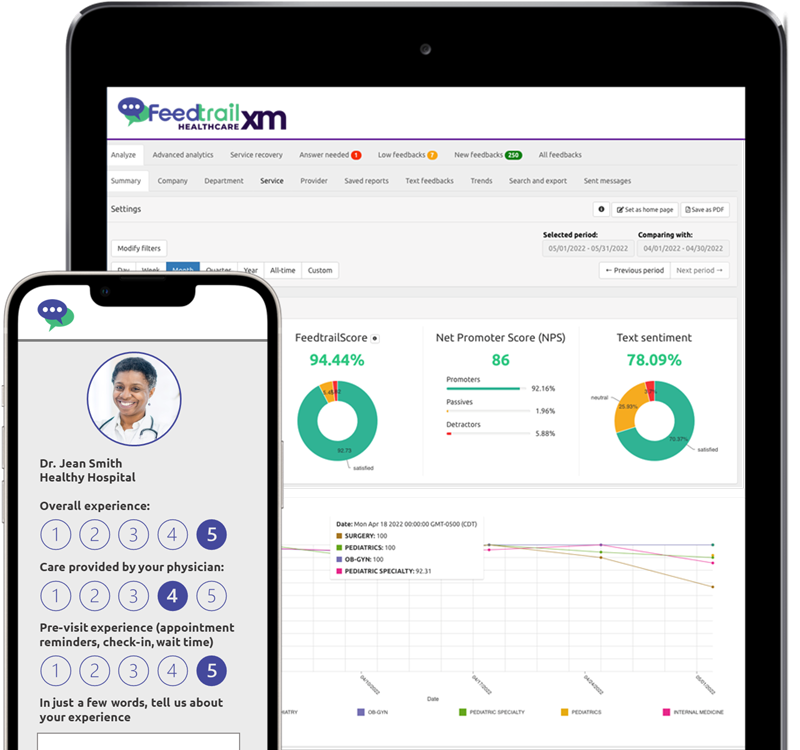 THE NEW PATIENT EXPERIENCE ECOSYSTEM
Uncover and solve your experience gaps with Feedtrail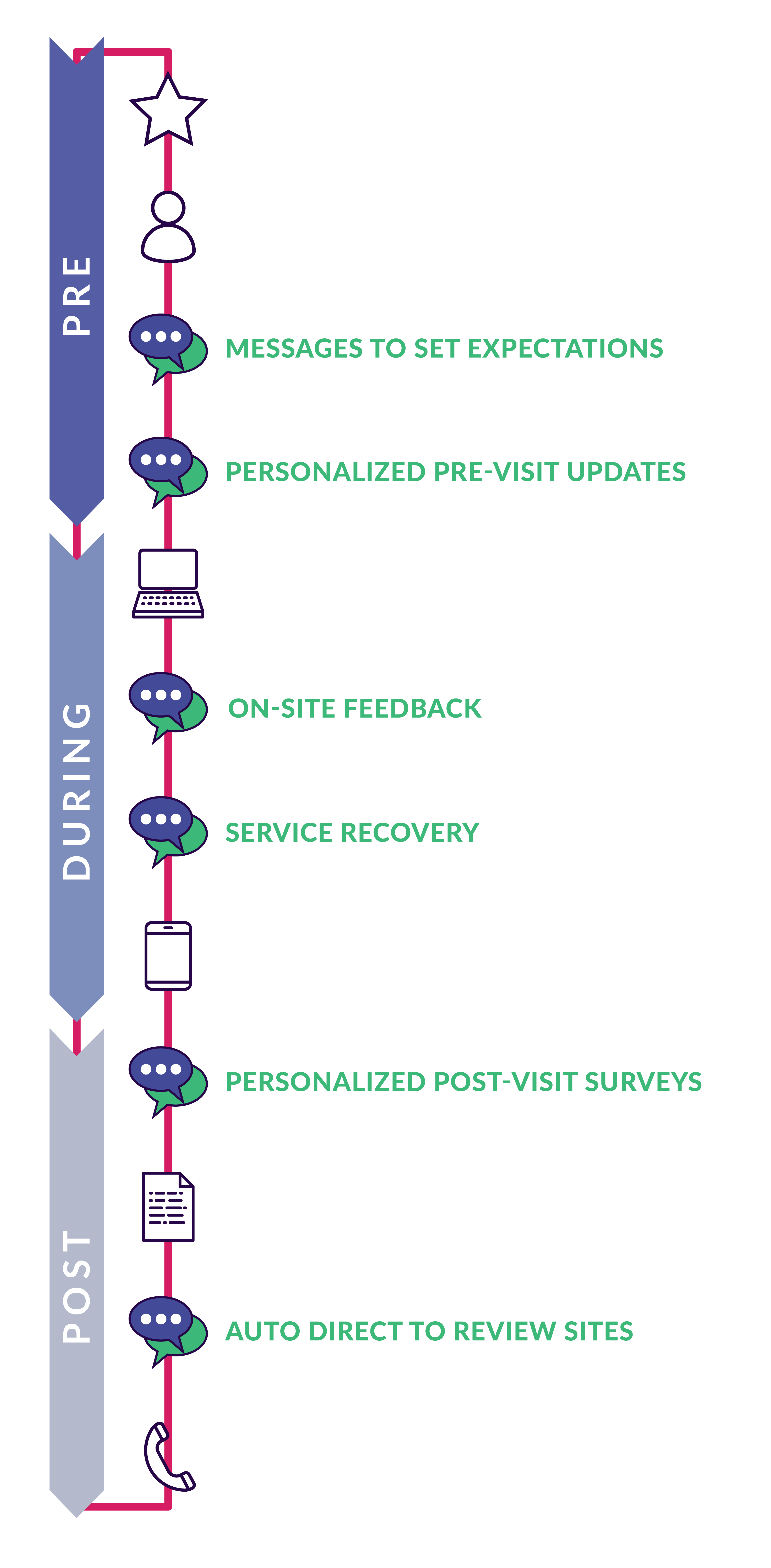 Leverage real-time surveying with actionable insights to optimize your business.

What does a flexible platform provide?
Millennium Physician Group recovered over 5,000 canceled appointments in two weeks using Feedtrail for outreach post-Covid.

How could you improve loyalty with real-time data?
CHOC's ED historically had a low Net Promoter Score (NPS), within 5 months of deploying Feedtrail, deeper insights allowed them to increase their NPS by 54 points.

How does immediate service recovery impact revenue?
With Feedtrail's service recovery automation Gracepoint recovered over $1 Million by salvaging over 500 patient experiences.
Learn more, hear Kirsten Royster, CXO, Novant Health discuss
"How to exceed expectations by understanding the white spaces in patient journeys"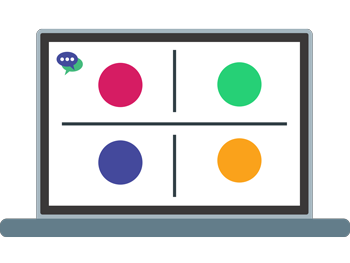 "A listening strategy that provides insights to improve care is very important. With Feedtrail, we tailor surveys to our care settings, allowing us to get an enterprise view of experience and drill down as needed."
Kirsten Royster
Chief Patient Experience Officer
Novant Health
Book a demo
Learn how Feedtrail can help leverage experience data to battle clinician burnout and turnover.