Engage and Inspire
Your People
Engage, support, and retain employees
Involved and motivated clinicians and staff deliver better care and provide better patient experiences. The Experience Management (EX – Employee Experience) application helps you engage employees, identify turnover risk, and incorporate employee voices in decisions and planning.
With Employee Experience your organization can easily:
Understand training and communication gaps
Gauge and prevent potential turnover
Show cost savings (Ex: retaining nurses vs. using traveling nurses)
Understand workforce diversity and inclusion
Recognize and celebrate star performers
Identify where to focus resources
Staff who feel that their experience is taken seriously are more likely to be motivated and receptive to feedback. Many organizations leverage Feedtrail's Employee Experience application for key outreach including their annual survey, new hire feedback, internal Net Promoter Score (NPS), exit surveys, and ongoing employee pulse checks.
"Feedtrail's Employee Experience is retention 101. Staff want to feel valued, know they are doing a good job, and be recognized by their peers and leadership. Feedtrail allows us to do all of this so effectively we decreased turnover by 18% in just one quarter.
– Sharon Mitchell, Director of Nursing
Wake Forest Baptist Health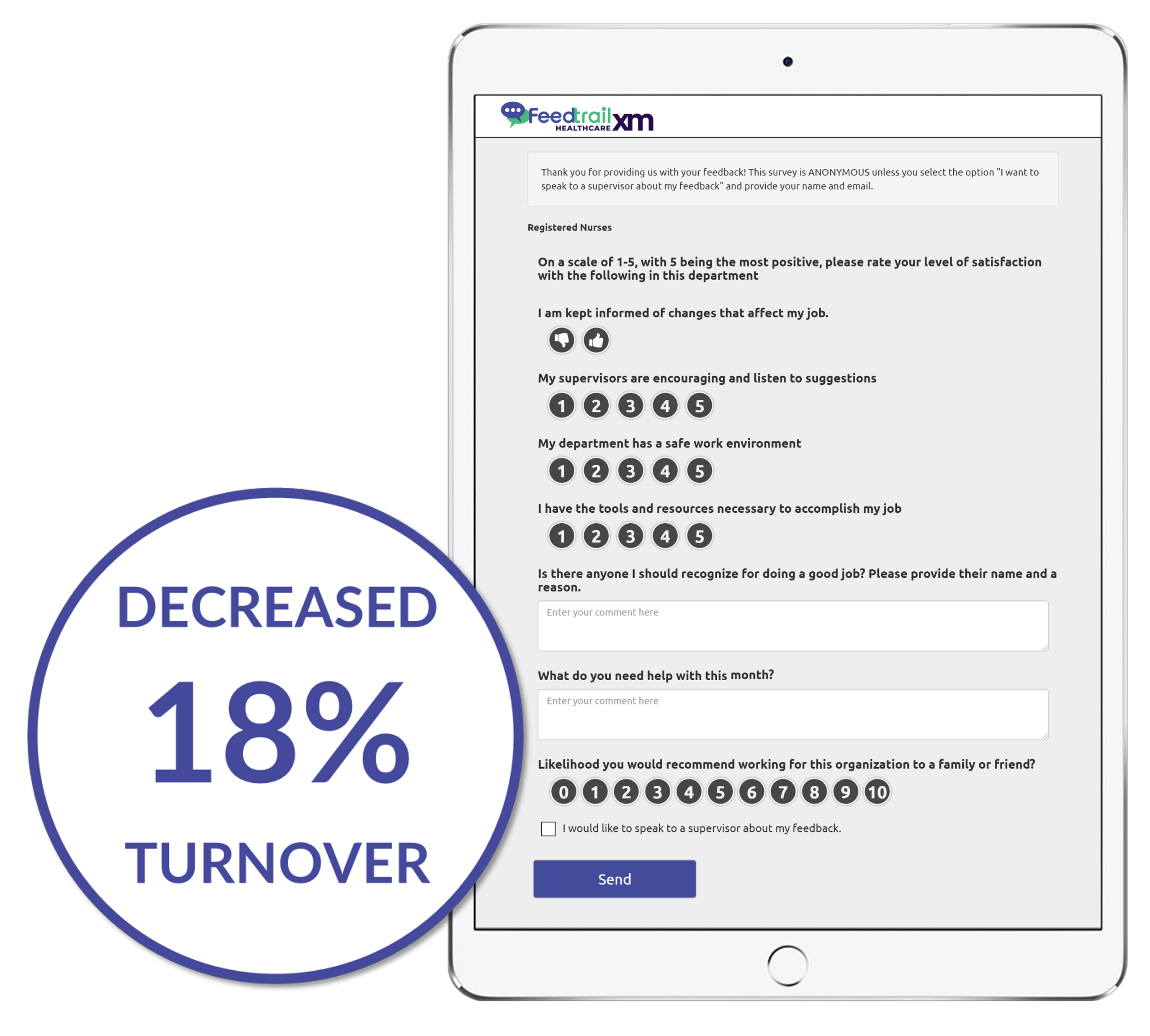 Download our free survey template: "Understanding Workforce Diversity & Inclusion"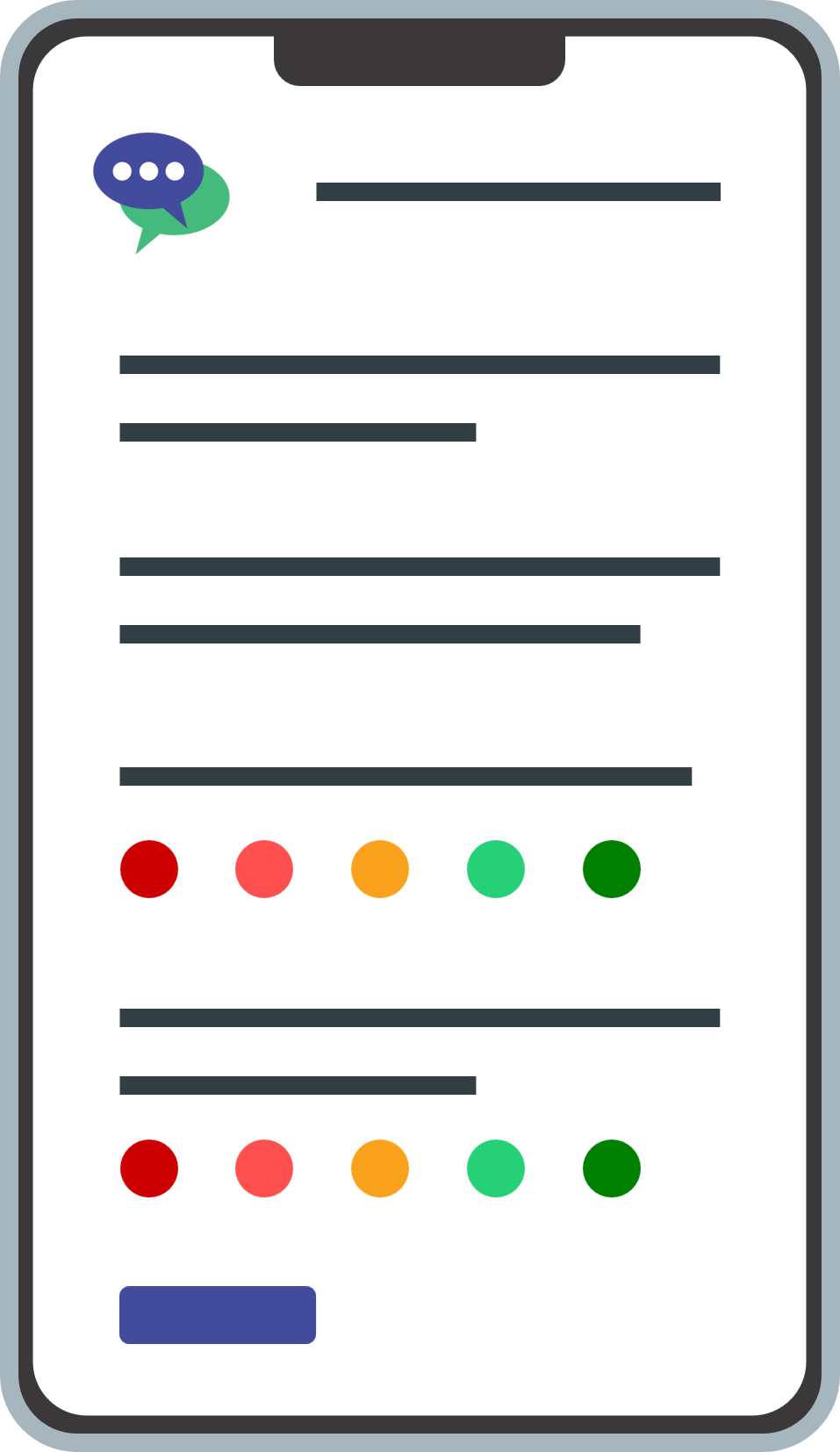 "Feedtrail's platform helps PartnerMD providers identify friction points in our processes and apply real-time corrections. At the same time, it allows us to highlight our star performers."
Jack Bretcher
Chief Operating Officer
PartnerMD
Book a demo
Learn how Feedtrail can help leverage experience data to battle clinician burnout and turnover.