FEDERALLY QUALIFIED HEALTH CENTERS
Take your patient engagement digital
Stay HRSA Compliant and Drastically Improve Experiences
We work with FQHCs across the country to personalize outreach improve tough-to-move patient experience metrics such as access to care (wait time), provider communication (MD listening skills), and patient willingness to recommend (NPS).

Digitize Patient Experience Processes



Reduce Patient Complaints

Improve Satisfaction Scores
Find and fix the experience gaps along the patient journey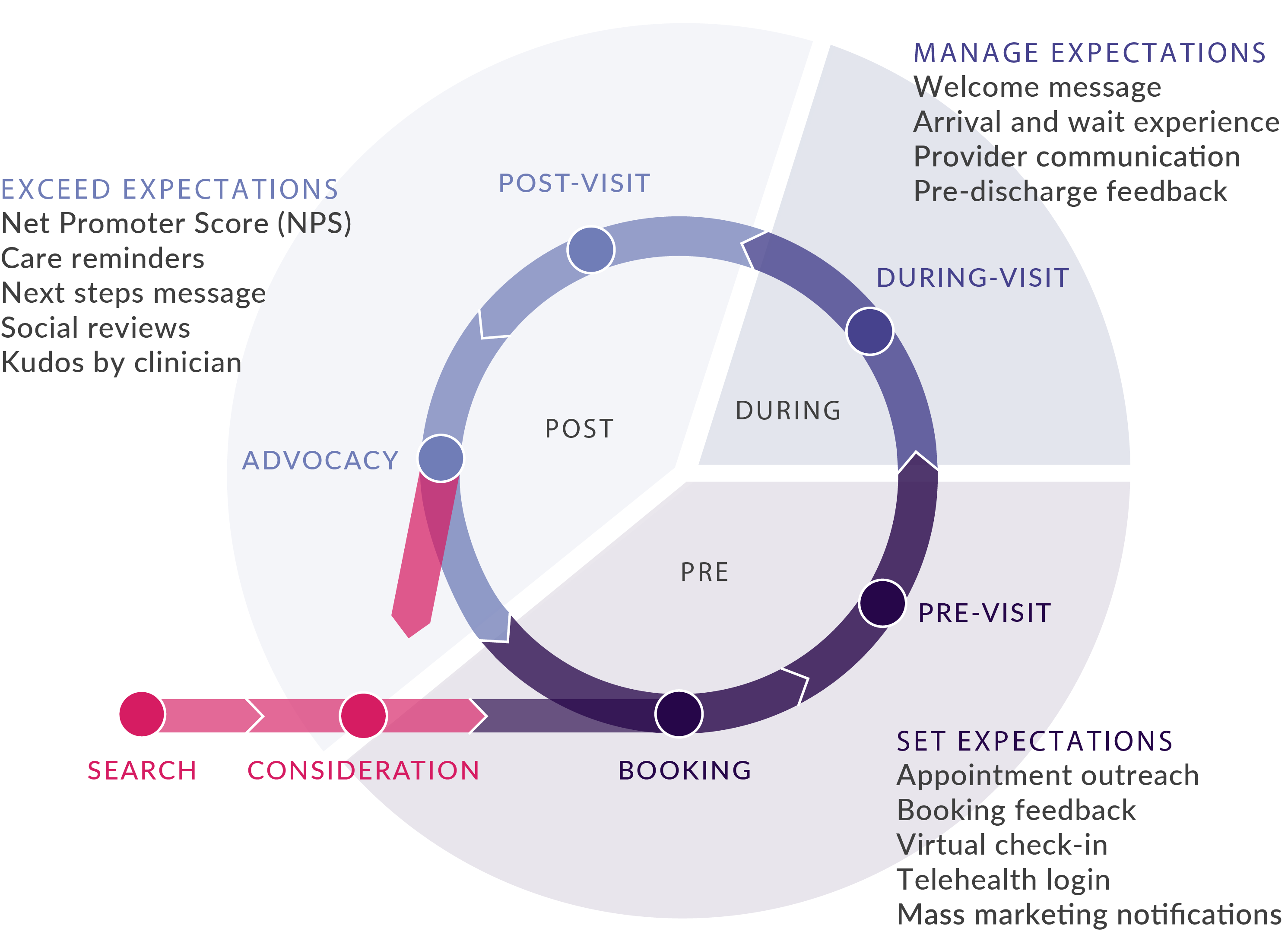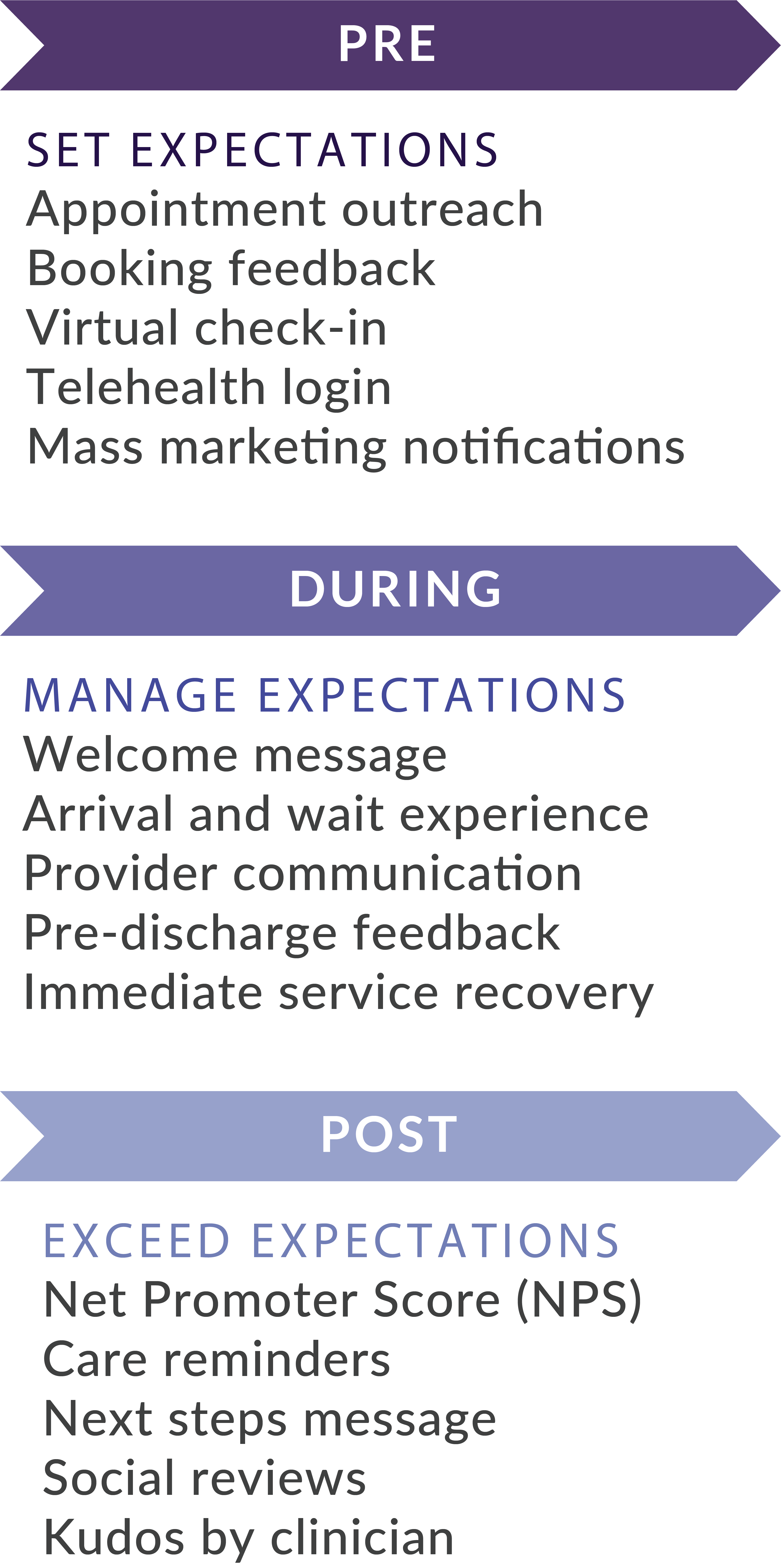 Leverage real-time surveying with actionable insights to optimize your business at a price point that will surprise you.

What does a flexible platform provide?
With paper surveys HealthNet collected 1,500 survey responses each quarter, sending Feedtrail's text-based patient surveys in three language they average 5,000 survey responses quarter.

How could you improve loyalty with real-time data?
CareSouth Carolina saw a 12% increase in patients' likelihood to recommend the center to family or friends after just six months of using deeper insights from Feedtrail.

How does immediate service recovery impact revenue?
With Feedtrail's service recovery automation Gracepoint recovered over $1 Million by salvaging over 500 patient experiences.
Are you asking the right questions to move the needle on patient experience?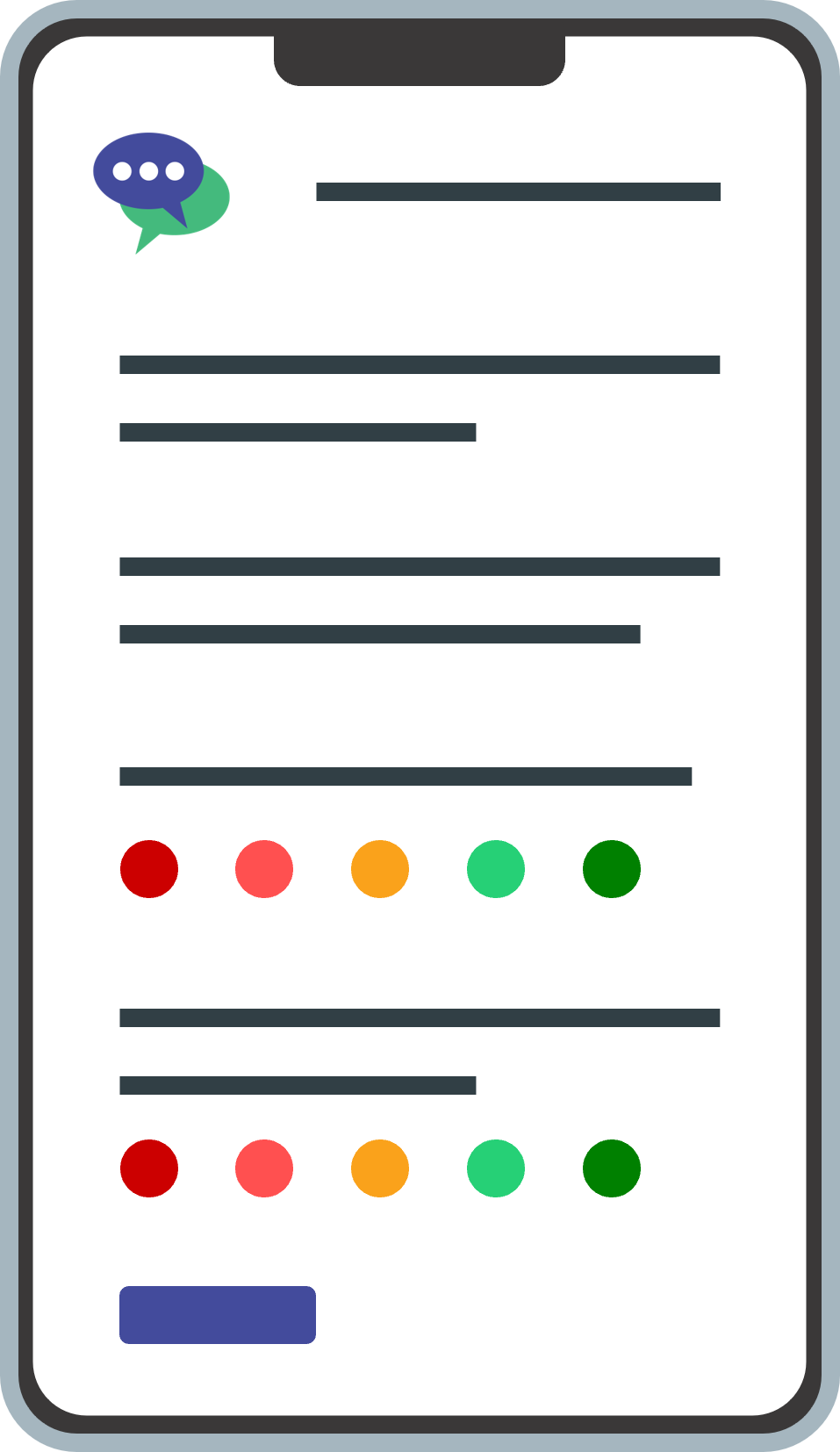 Download our free survey template: "Understanding Diversity & Inclusion"

CareSouth Carolina transitions to Feedtrail from paper surveys and now learns from patients in real time. Understanding metrics by provider and location, they have been able to quickly identify trends, establish best practices, and make lasting improvements.
"We looked at quite a few survey and feedback solutions and none of them came close to Feedtrail. Real-time service recovery lets us improve satisfaction in the moment and prescriptive analytics tell practice managers and executive team members where to focus precious time and resources to continuously improve patient experience."
Greg Hall
Director of Operations,
Central Florida Health Care

Book a demo
Learn how the Feedtrail platform can adapt to your every need