Senior Account Executive Mid-Market
SUMMARY 
The Senior Account Executive role will focus on selling to Physician Practices, Outpatient Clinics, Federally Qualified Clinics and other healthcare organizations as assigned. This quota-carrying Account Executive will focus on cultivating relationships with accounts that he/she has prospected or as assigned from a robust marketing and lead generation organization.  The Senior Account Executive will report to the company's head of sales and works remotely.  
Being able to generate a strong pipeline of myriad ideal customer profiles and buyer types is a must!  Success will come from the candidate's ability to nurture complex deals from start to finish by matching Feedtrail's solutions to the challenges of that buyer. The Senior Account Executive will be responsible for forecasting their specific pipeline projections and maintaining referenceable relationships with clients past first sale.  Implementation support and customer service will be handled by a capable Customer Success (CS) team. We want hunters at this stage of our growth. 
RESPONSIBILITIES AND DUTIES:  
Strong ability to frame solutions to problems. We are an early-stage growth company so selling can be abstract; we need individuals capable of having success in this 'territory' and want to thrive as the underdog!  

 

Qualify great opportunities while still having the presence of mind to nurture those buyers who aren't quite ready to move forward.  

 

Provide group and key decision maker demonstrations while also being able to move the deal across all levels of the organization (scoping, contracting and CS-handoff). 

 

Position Feedtrail's solutions effectively to buyers so they understand what tremendous ROI you can achieve by deploying these solutions. 

 

Cultivate responsibilities with C-level leaders by catering to their personalities while also articulating the hard facts/ROI about our solution.  

 

Accurately report in our company's CRM all up-to-date information on deals and buyers.  

 

Work cross-functionally with marketing to continue to chase after ever greater heights in terms of pipeline creation. 

 
QUALIFICATIONS: 
You must believe in what you are selling at Feedtrail. It is exceedingly important that you take personal pride in what you are helping deliver to the healthcare providers of America.  

 

Healthcare SaaS/IT sales experience is a must; rolodex/specific industry connections is preferred.  

 

Proven track record of success (2-3 years). 

 

Experience as a SDR is preferred; self-prospecting is required.  

 

Ability to work with a diverse and growing team; we all come from different backgrounds and want to make the world a better place no matter the challenges that lie ahead.  

 

Ability to position yourself and the product as a solution that can alleviate organizational challenges for buyers. 

 

Negotiation skills: nothing is off the table at Feedtrail; we want you reaching for the stars with buyers while also maintaining rapport to get the deal done.  

 

Passion and focus needed to work cross-functionally across our fast-growing team to achieve more together than we ever could acting alone. 

 
Educational Requirements/Certifications 
Bachelor's Degree in Business, Healthcare Administration, Marketing or related field preferred

 

 
Professional Qualifications 
Minimum of 2 years, in sales or business development within a healthcare company or organization required

 

Selling into the physician practice market is required.

 

Knowledge of the healthcare industry and basic healthcare economics

 

Strong past achievement record including quota attainment and exceeding sales objectives

 

Demonstrated ability to multi-task, extreme attention to detail, and ability to prioritize

 

Ability to successfully engage and interact with customers

 

Proficiency in digital applications and remote selling technologies (i.e., Salesforce.com, Word, Excel, PowerPoint)

 

Adept at listening and articulating in both oral and written communication

 

Excellence in process management and organizational agility

 
Travel Requirement: 30% 
Job Type: Full-time 
/M/F/Diversity/Veteran 
To apply send your cover letter and resume to hr@feedtrail.com.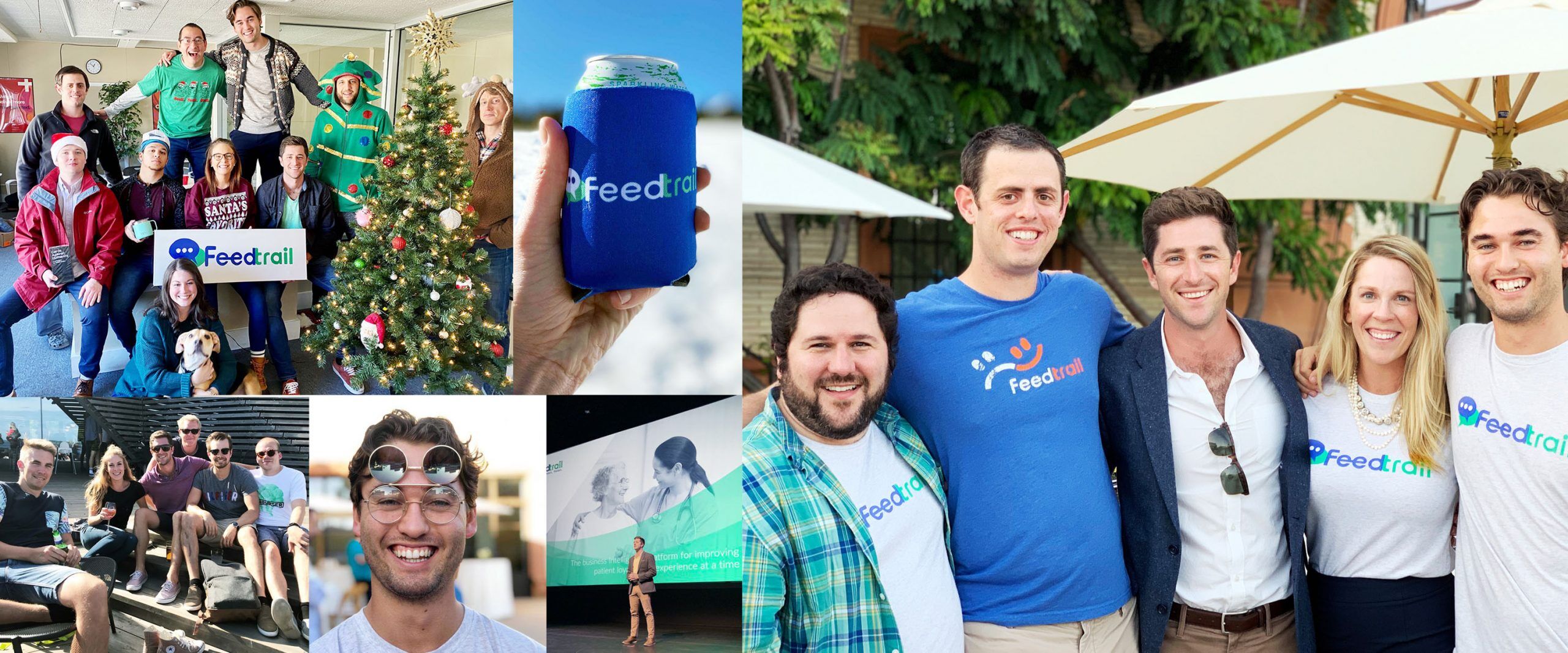 Looking for more answers?
Our support team can help!