EXPERIENCE MANAGEMENT (XM)
A platform that adapts to your every need
Your organization is unique. Your web-based XM solution should be too. Feedtrail XM gives you the flexibility to dig into the specific goals, initiatives, and areas of your organization that matter most.
Meet the evolving needs of patients and employees​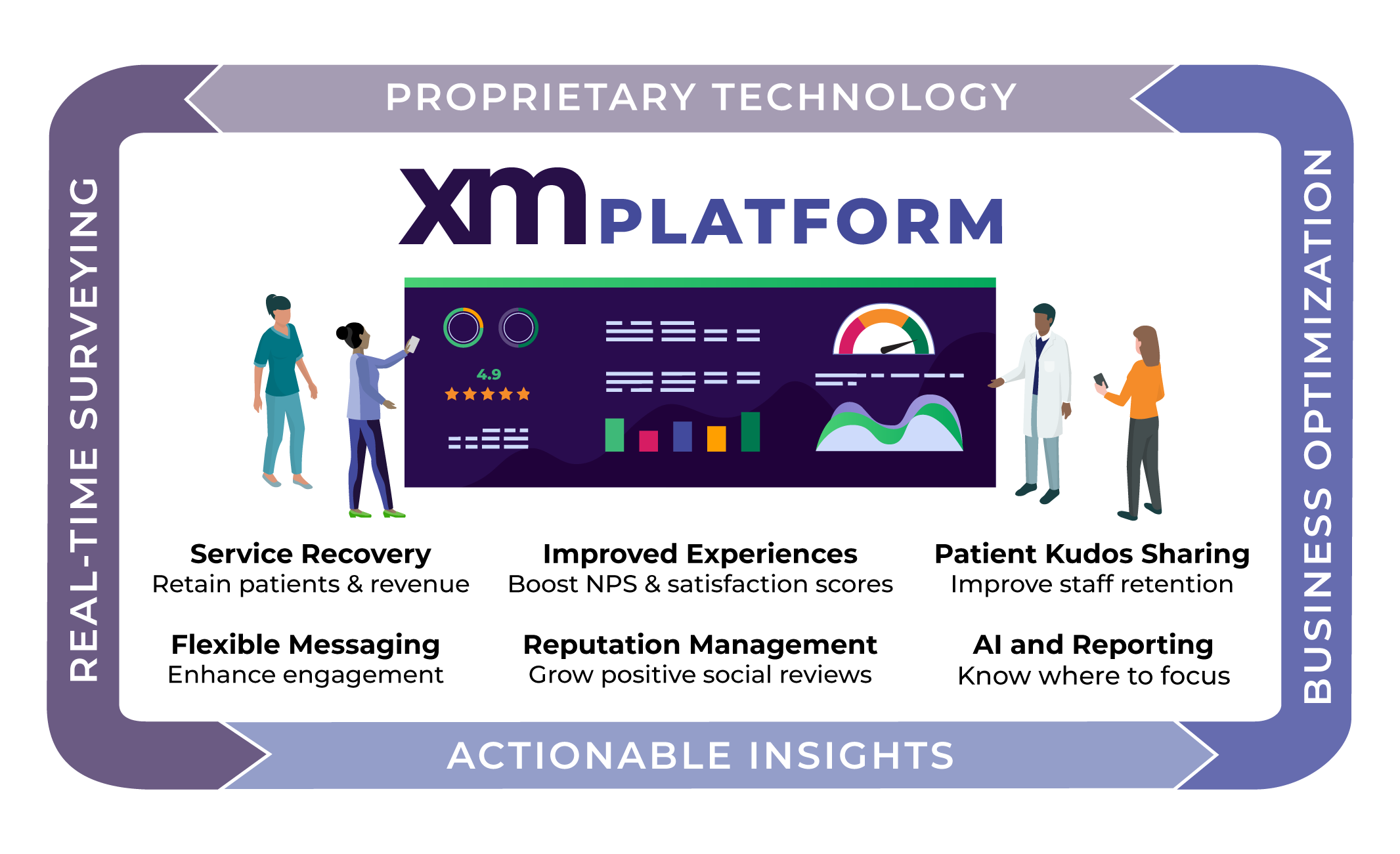 Stay agile and focused
Concise, easily customizable forms
Personalize questions by department, care setting, initiative, and more
Multimodal surveying and messaging (text, tablet, email) in multiple languages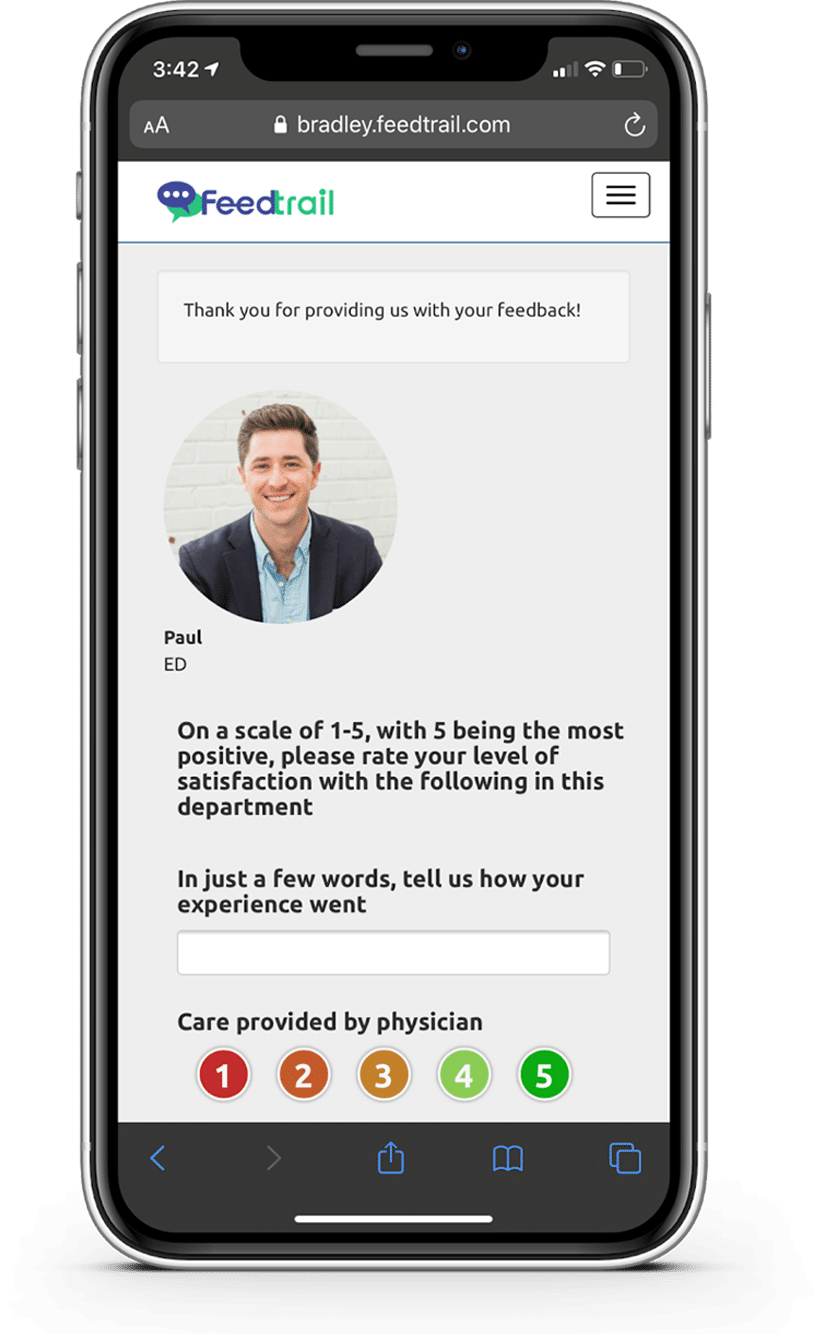 Learn from actionable,
relevant data
Immediate notifications, analytics, and visibility
Instant visibility into patient satisfaction scores and experience drivers
AI that analyzes comments for keywords and sentiment
Immediately address concerns
Instant notifications to address problems, even before a patient leaves 
Retain patient revenue, build loyalty, and optimize reimbursement
Customizable reporting to measure dollars recovered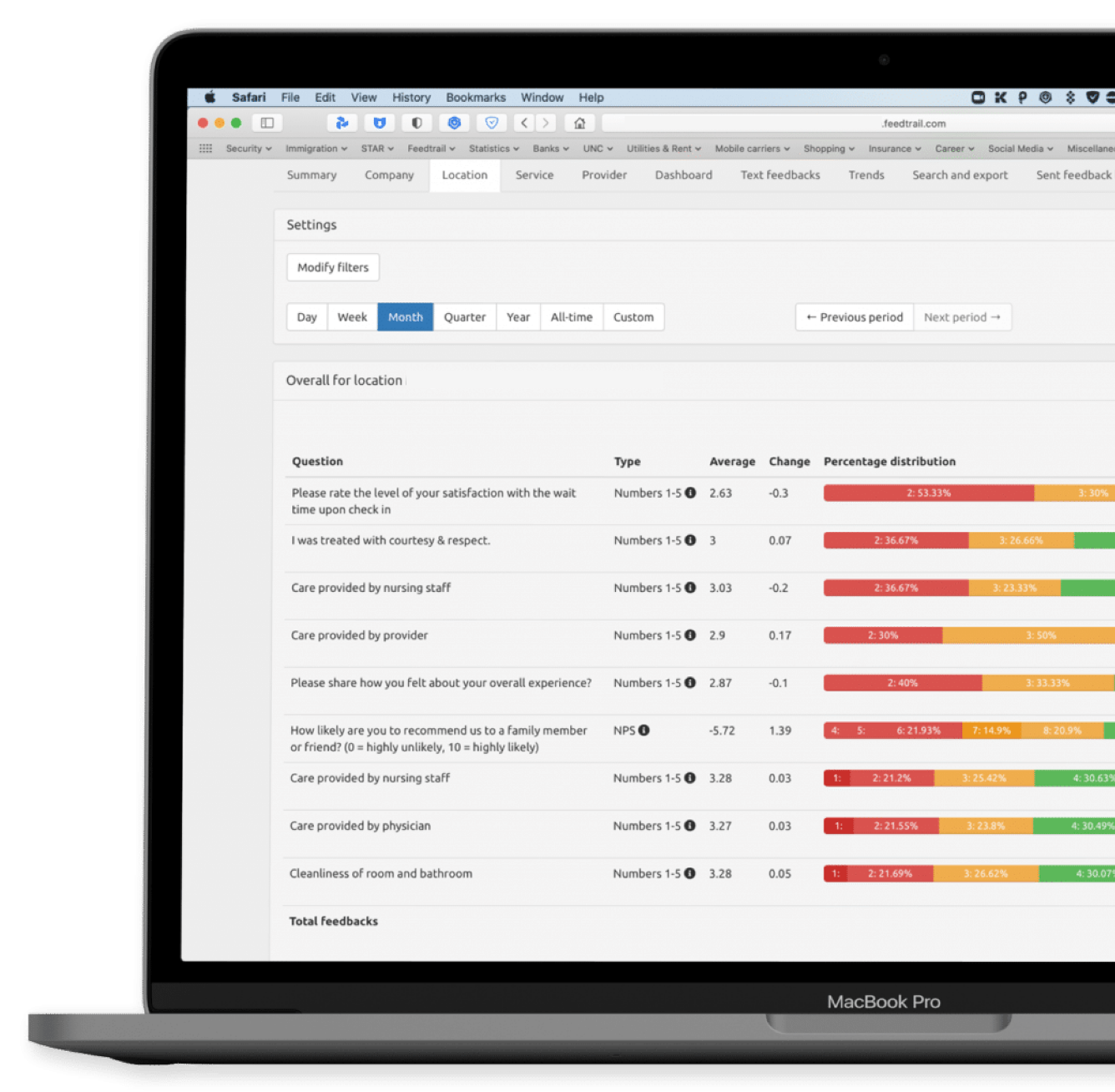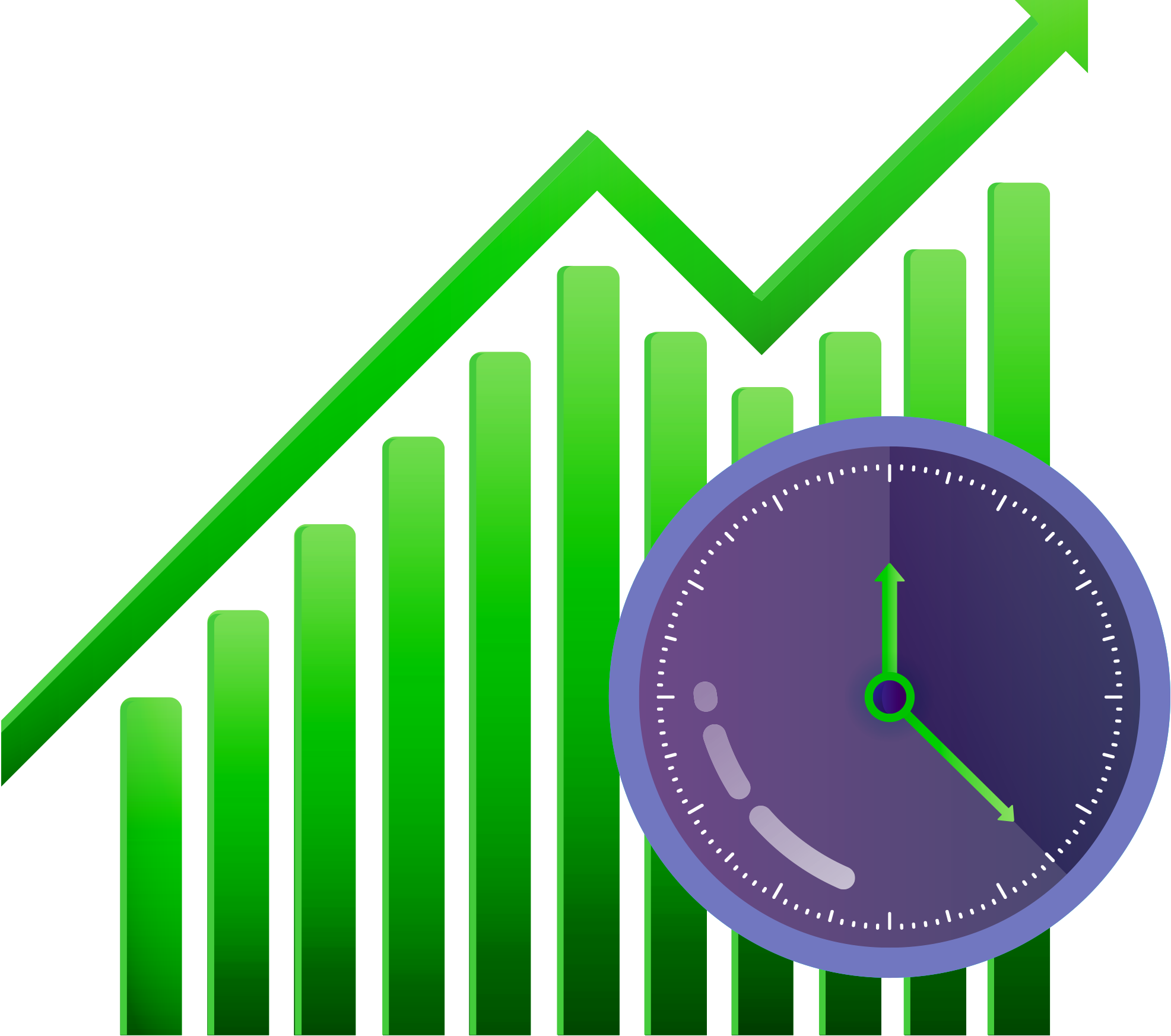 Improve continuously
Quantitative and qualitative data to uncover experience gaps
Measure loyalty and brand image to retain and attract patients and employees
Reporting by specific provider, location and more
Stay supported
Easy onboarding with no IT background required
Personalized support, training, and dedicated Customer Success partner
Integration with all major EHRs and other 3rd-party systems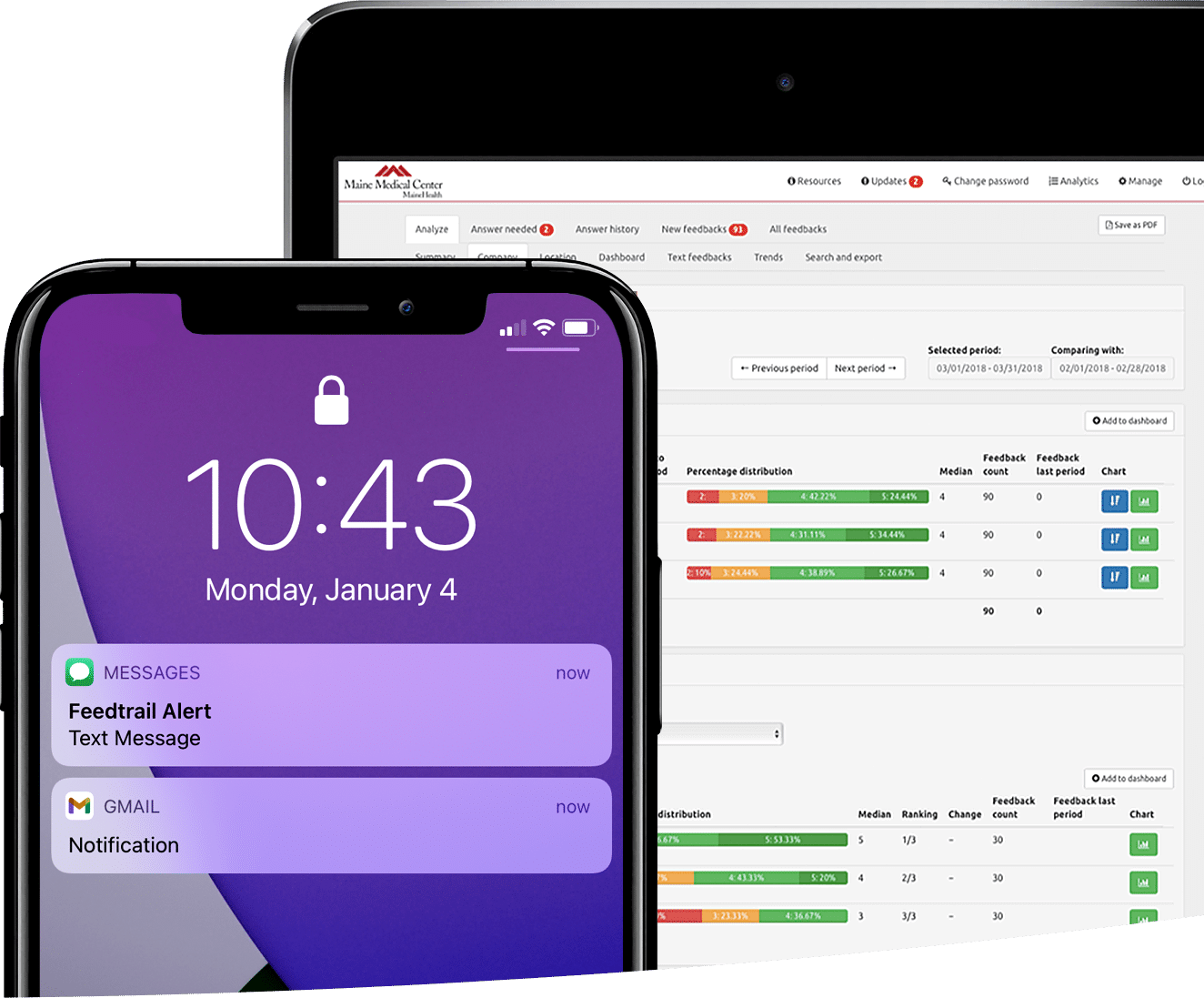 Your data is our priority
Total control over access to your data
HIPAA-compliant communication
State of the art privacy safeguards and database security
Save time and money with a modern approach
With Feedtrail's patient experience software, you can collect and share positive feedback in real-time. No IT involvement. No manual work. Just a modern solution at an affordable price.