ONLINE REPUTATION MANAGEMENT MODULE
Boost Your Healthcare Online Reputation Management
Easily Drive and Manage Public Patient Reviews
Providing excellent patient care is your top priority – and the Feedtrail XM Platform provides you with online reputation management healthcare software to allow your patients to share how you've positively affected their lives.
Empower Your Happy Patients to Promote Your Organization with Patient Feedback Software
Automatically direct promoter patients to the public review site(s) of your choosing following a positive feedback submission

Monitor and respond to Google reviews in real-time from within the XM Platform

Rapidly build the online reputation of your organization and individual providers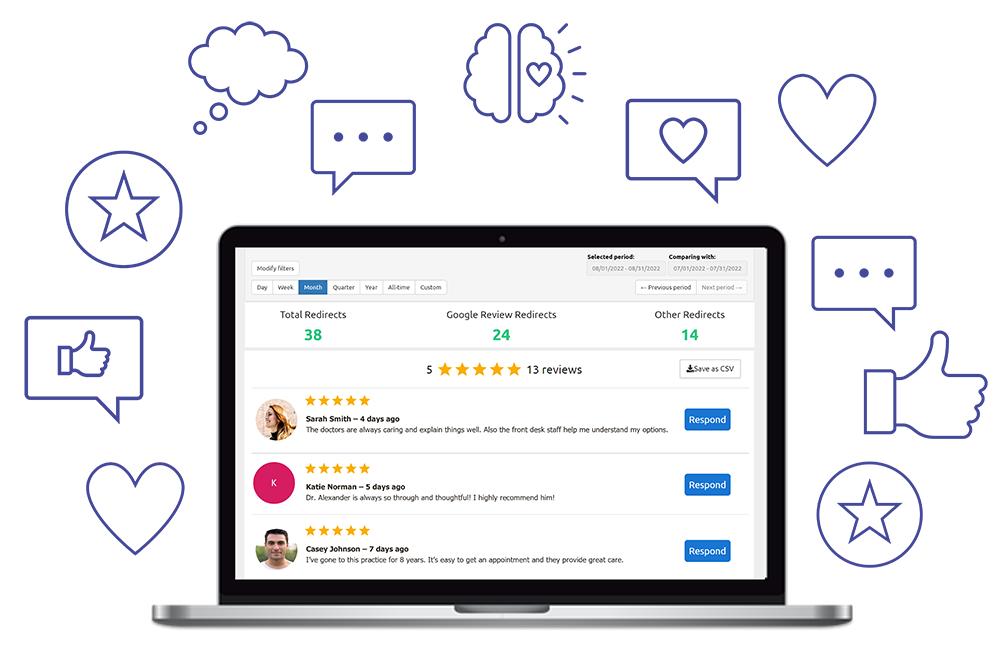 Why Your Online Reputation Matters
The vast majority of today's patients check online reviews through search engines and apps before choosing a physician. Positive online reputation management healthcare reviews are crucial for patient acquisition and retention. 
When your healthcare online reputation management platform reflects the hard work you put into caring about your patients, your value as a healthcare provider skyrockets. Nearly half of all patients would be willing to go out of network in order to see a care provider with excellent online reviews. 
If you're new to your career as a healthcare provider or you're just beginning to focus on the importance of managing your online reputation, choosing top-notch patient review software is vital to your ongoing success. 
Feedtrail XM: Helping Potential Patients Get To Know Your Practice
With the Feedtrail XM patient feedback software, your patients will be able to go far beyond sending you referrals through word of mouth – they'll be able to share their positive experience with anyone who is searching for a healthcare provider. This means that your potential new patients are seeing unbiased reviews from real patients, building the trust and rapport necessary for an effective provider-patient relationship before they even walk through your door. 
The Power of Positive Online Reviews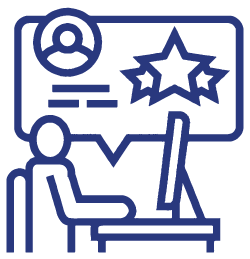 83% of patients use search engines to find a healthcare provider.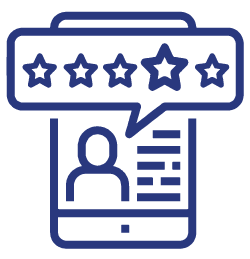 70% consider a positive online reputation to be very important.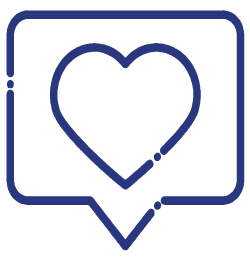 43% would go out of network for a provider with positive reviews.
Optimizing Your Business Outcomes & Online Reputation Management with Feedtrail
We believe in checking in with patients to understand how they're feeling at each stage of their experience with your practice. By analyzing the experience your patients have before, during, and after their experience with you, you'll get the information you need to continually bolster your practice and boost patient satisfaction. 
We understand that you need results fast. Understanding what's working well and where you have opportunities to grow in near-real-time allows you to quickly implement the changes necessary to improve patient experiences. When you know what needs to be changed early in the process, you're better able to manage patient satisfaction, which contributes to a positive online reputation.
At Feedtrail, we know that no two healthcare businesses or providers are the same, and we're excited to get to know you and understand your unique reputation management needs. Whether you're just getting started with considering the impact of your online reputation on your business or you're having a specific issue with your online reviews that you want to manage, we're here to help. 
After you reach out to us to learn more about how we can help you begin the process of online reputation management, we'll be able to design and roll out your personalized version of our platform within one month.
Your reputation management strategy can have a massive impact on the livelihood of your business. We're excited to get to know you and support you on an upward growth trajectory.
Easily Streamline and Modernize the Sharing of Positive Patient Reviews
Positive patient reviews are key to growing your business – but reviews are only effective if you're able to get them in front of prospective patients. 
At Feedtrail, we work with you to ensure that your patient reviews go straight to the sites your patients prefer, allowing you to rest assured that those looking for your services are getting to know you before they walk through the door of your office.

The Power of Online Reputation Management in Healthcare
Learn More About Healthcare Online Reputation Management
You need to get your reviews in front of the right eyes to draw new patients to your practice. Our patient review software can help you with the following: 
Learn about the power of positive online reviews

Get prepped for a fast and easy implementation

See results from your peers using social redirects


Patient Feedback Software: Customer Success Story
A large Mid-Atlantic health system added 500+ Google Reviews for its imaging centers in less than three months. With an average score of 4.81 out of 5, prospective patients were able to get the push that they needed to reach out and schedule an appointment. Our healthcare online reputation management module makes it simple for your patients to share their positive experience with others, allowing you to expand your reach.
Book a demo
Learn how Feedtrail can help leverage experience data to battle clinician burnout and turnover.