Reputation management module
Boost Your Organization's Online Reputation
Easily Drive and Manage Public Patient Praise
The Feedtrail XM Platform empowers patients to become active promoters, channeling them to your preferred public review websites, seamlessly boosting your online reputation and attracting new patients.
Empower Your Happy Patients to Promote Your Organization and Providers
Automatically direct promoter patients to the public review site(s) of your choosing following a positive feedback submission
Monitor and respond to Google reviews in real time from within the XM Platform
Rapidly build the online reputation of your organization and individual providers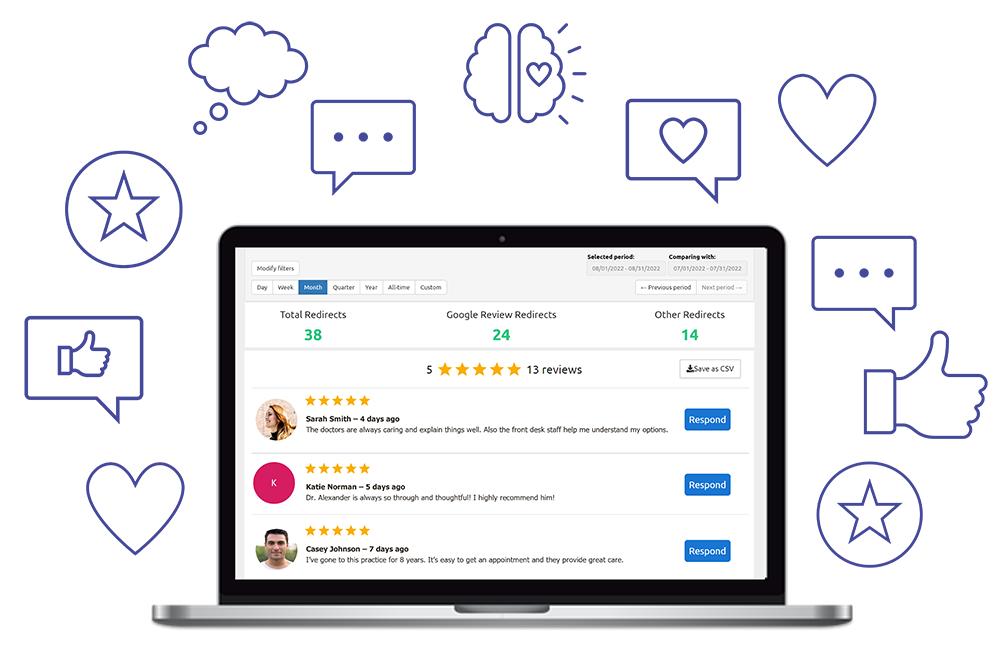 The Power of Positive Online Reviews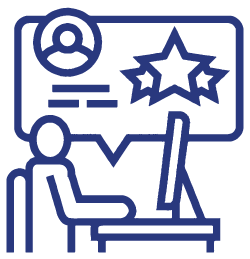 83% of patients use search engines to find a healthcare provider.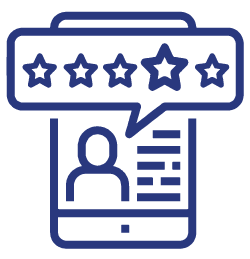 70% consider a positive online reputation to be very important.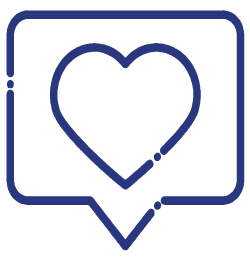 43% would go out of network for a provider with positive reviews.
Learn More:
Download the Collateral
Learn about the power of positive online reviews
Get prepped for a fast and easy implementation
See results from your peers using social redirects

Customer Success:
Leveraging the Reputation Management module, a large Mid-Atlantic health system added 500+ Google Reviews for its Imaging Centers in less than 3 months, with an average score of 4.81 out of 5.
Book a demo
Learn how Feedtrail can help leverage experience data to battle clinician burnout and turnover.