Customer Success
CareSouth Carolina Uses Patient Experience Analytics to Create Lasting Improvements
CareSouth Carolina improved their patient feedback process by adopting Feedtrail, resulting in a significant increase in real-time, valuable patient experience data to establish best practices and improvements across their locations.
"With customizable dashboards, we can quickly identify trends and create better best practices for the overall footprint. It saves me time, but more importantly we have a deeper level of insight than we thought possible."
– Chaneka Pigatt, Deputy Operations Officer, CareSouth Carolina
Challenge
CareSouth wanted to create a welcoming environment where patients not only receive excellent care, but also consider the organization as their medical home. Their traditional method of gathering patient feedback with paper questionnaires distributed after appointments was time-consuming and inefficient, prompting them to seek a more effective way to collect patient experience data.
Actions
With the implementation of Feedtrail, CareSouth saw a substantial increase in the volume of valuable feedback, all collected in real-time. The platform provides site administrators with instant access to patient feedback, allowing them to promptly address any concerns and facilitate service recovery. The introduction of real-time access to emotional patient feedback had a transformative impact on their approach.
Results
Patients embraced the platform to express their opinions, and customizable dashboards provided a means to identify trends and establish effective best practices across the organization, creating lasting improvements. The ability to organize real-time feedback data by provider and location made it easier for site administrators to monitor performance, recognize top performers, and identify focus areas. Most importantly, patients felt heard and valued, allowing CareSouth to gain a clear picture of patient needs and perceptions across their locations.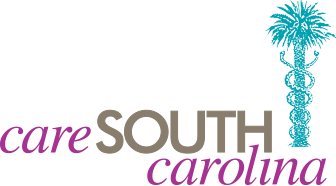 CareSouth Carolina is a community health center delivering patient-centered care at 14+ locations in rural SC. It has been recognized as a national model of success in the delivery of health services to people in need in rural communities.
.
Care Setting
FQHC
Region
SC
Book a demo
Learn how the Feedtrail platform can adapt to your every need