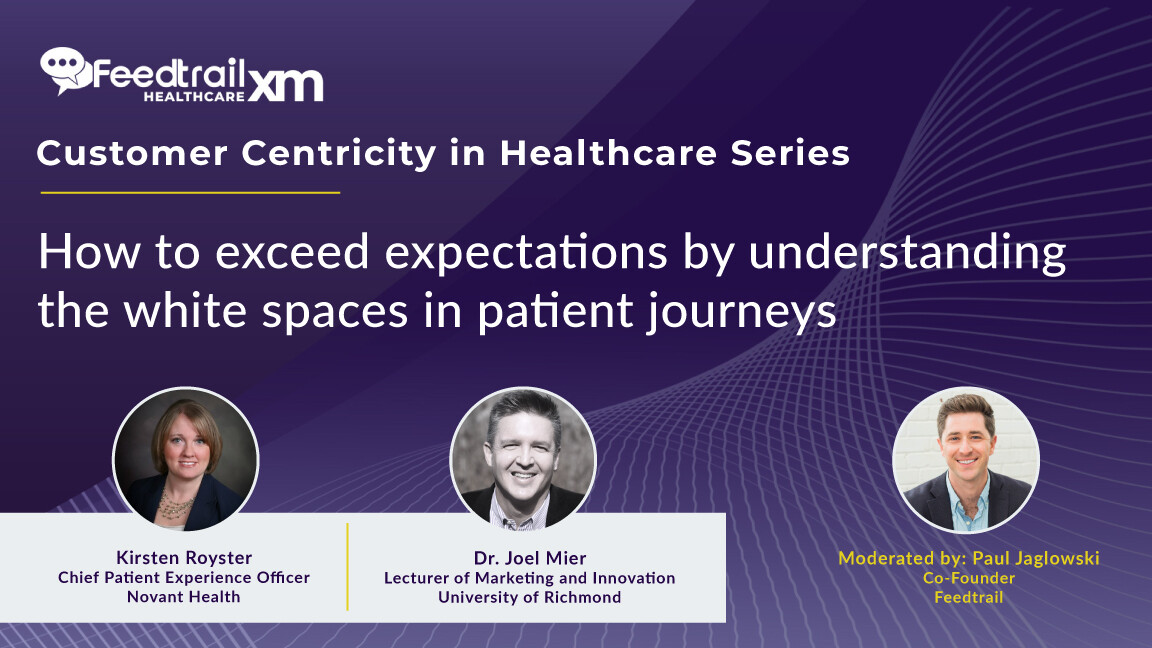 Customer Centricity in Healthcare Webinar Series, Episode 2
Kirsten Royster, Chief Patient Experience Officer, Novant Health and Dr. Joel Mier, CX consultant and former Netflix marketing executive, discuss how a listening strategy can help you identify unseen experience white spaces that cause anxiety and damage your brand and the steps you need to take to start a patient journey mapping initiative.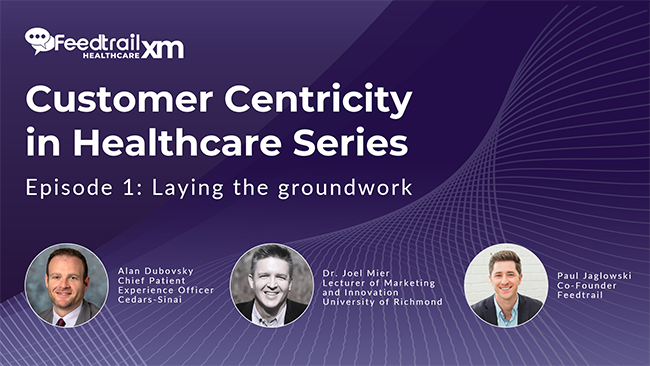 Customer Centricity in Healthcare Webinar Series, Episode 1
This series features candid conversations with innovators from inside and outside of healthcare, discussing advancements in customer centricity and ways to supercharge loyalty. Learn why it's time to embrace patients as customers and how to leverage practices from companies like Netflix and Carmax to create consistent, personalized experiences.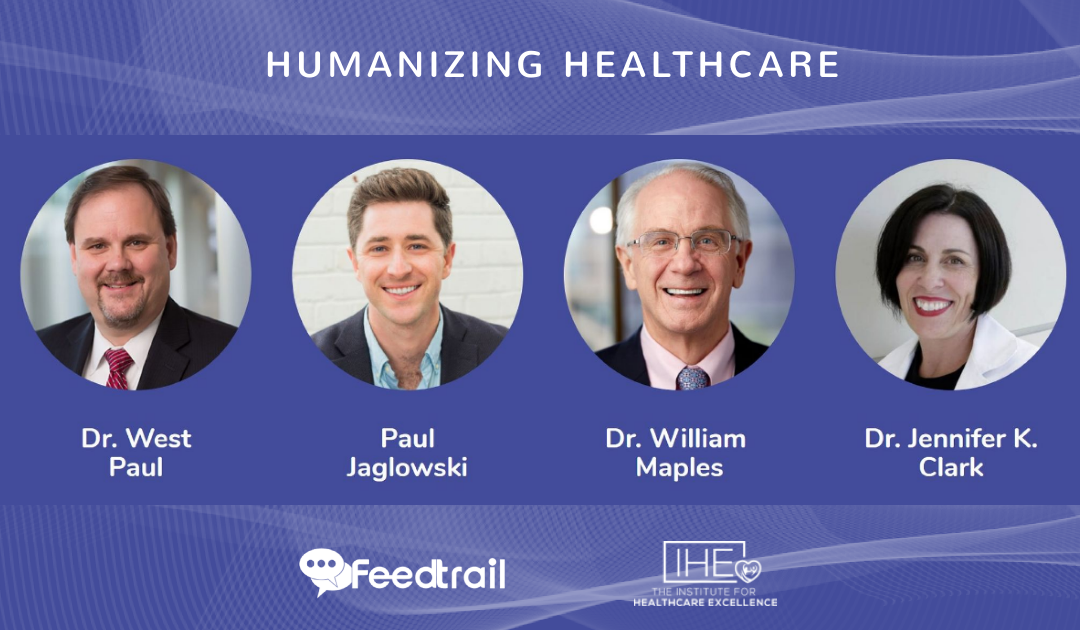 Feedtrail and IHE: Humanizing Healthcare During a Pandemic
Presented by Feedtrail and the Institute for Healthcare Excellence (IHE), this webinar discusses how to gather better data about clinician and patient experience and utilize that data to improve both your organization's culture and patient outcomes — even during a pandemic.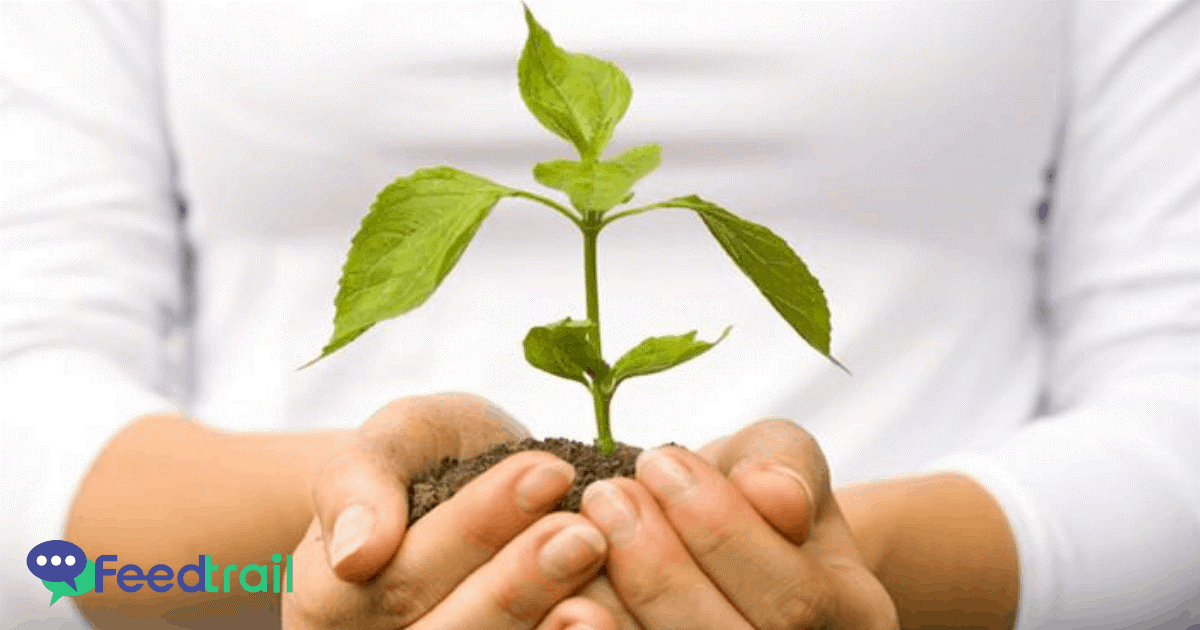 The Power of Word of Mouth: Why You Need to Turn Unhappy Patients into Promoters
Net Promoter Score can be a powerful tool for diagnosing deficiencies in your patient experience — but only if you use it correctly. In this webinar, you'll discover powerful strategies for increasing patient satisfaction, improving service recovery, and ensuring patient retention. (Outpatient)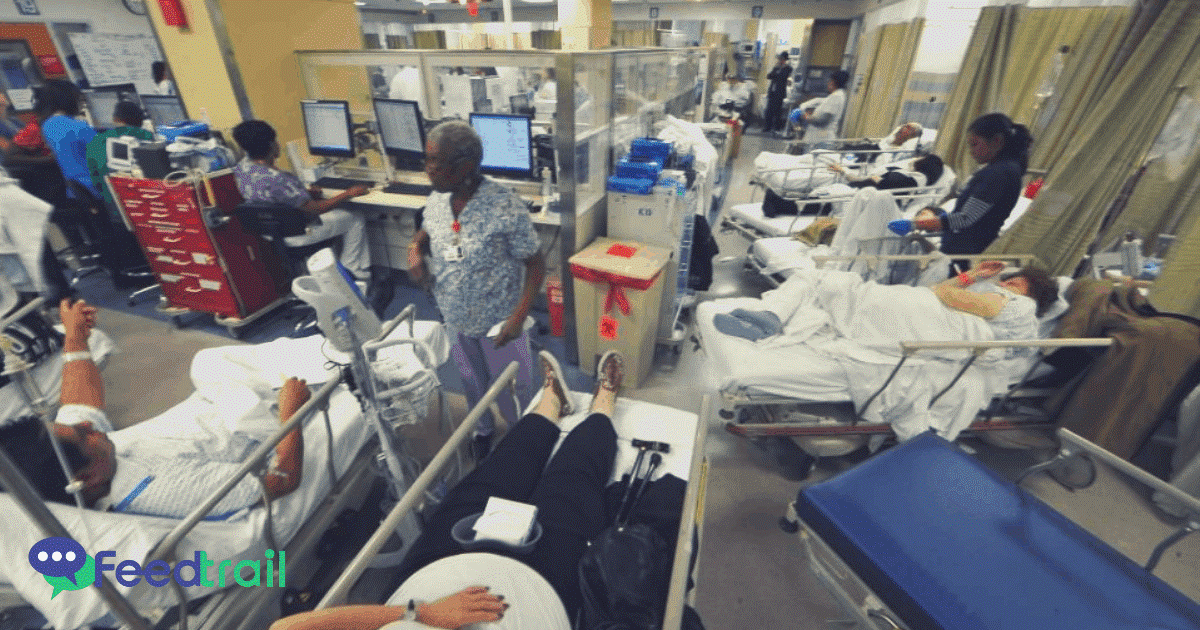 A Better Way to Look at Patient Experience: Why Critical Access Hospitals Need to Use More than Just HCAHPS for Patient Satisfaction
Learn the pros and cons of HCAHPS surveying, and how to get more actionable data you can use to seriously improve your organization. (Critical Access)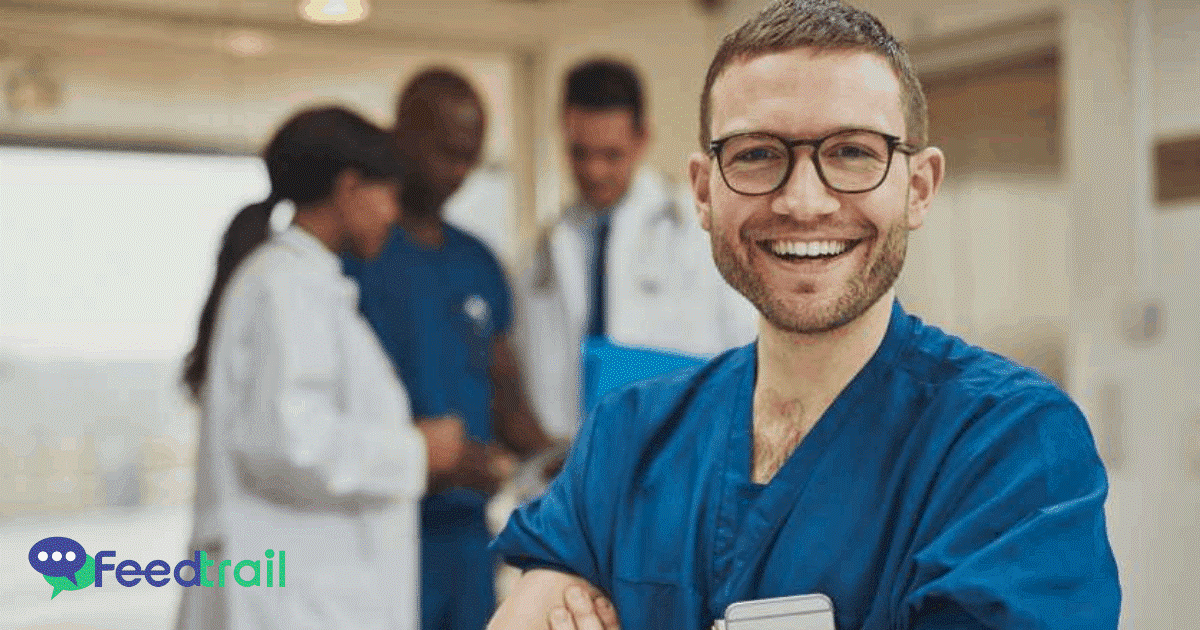 Looking Beyond HCAHPS: Learn to Love Surveying

Learn how innovative hospitals are utilizing data other than HCAHPS results to improve their patient experience, performance, and quality improvement processes. It's not just about sourcing the right data, it's about taking action based on that data to increase patient satisfaction. (inpatient)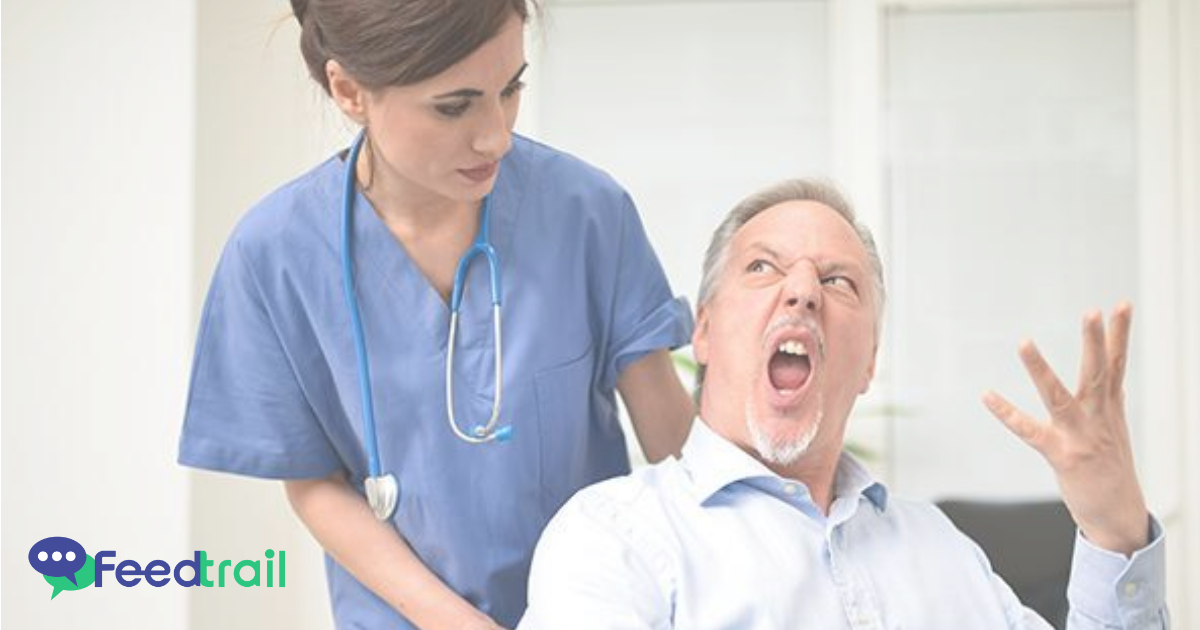 Steps Your FQHC Can Take to Stop Patient Attrition

Tired of spending time on paper surveys and excel sheets just to meet Joint Commission requirements for patient feedback? Want to make sure your patients keep coming back? In this webinar we'll cover the likelihood your patients will recommend you​​​​​​​. (FQHC)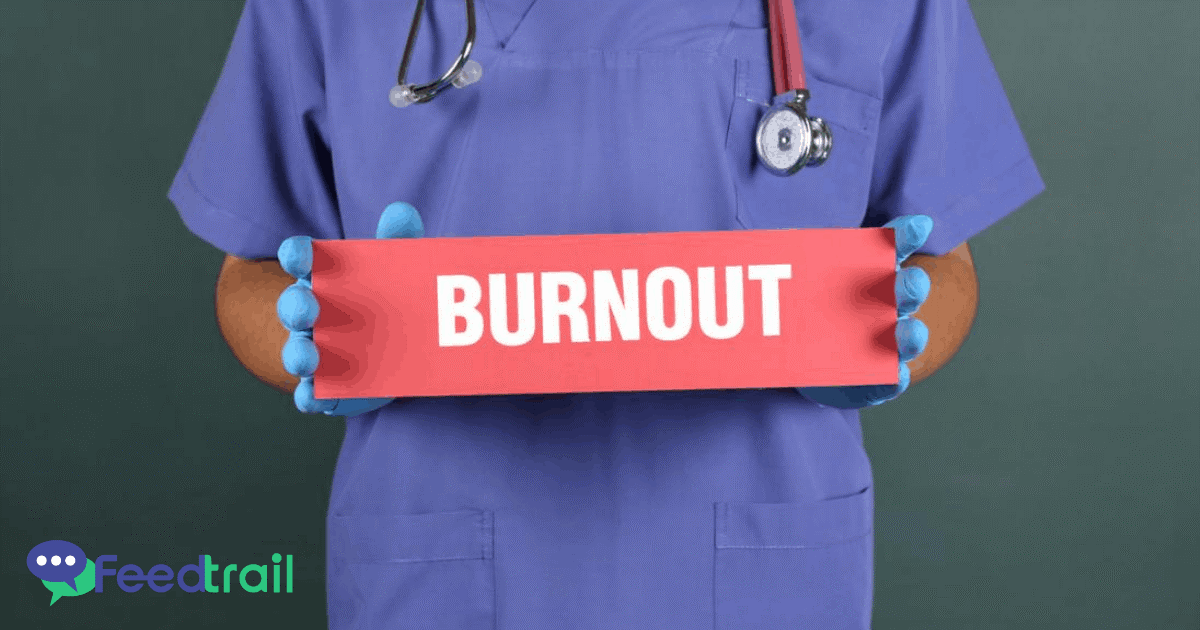 Happy Employees = Happy Patients
The healthcare industry is experiencing record levels of employee burnout and turnover. In this webinar, you'll discover powerful strategies to boost employee morale, improve employee retention, and decrease turnover by as much as 25% or more. (Human Resources)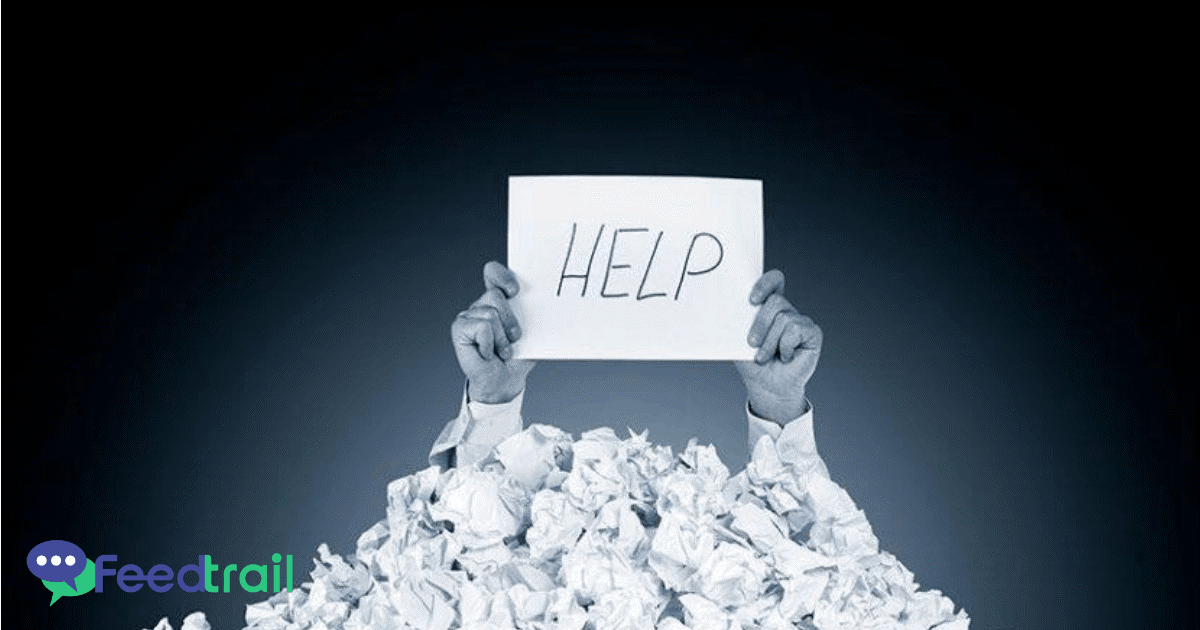 The Ugly Truth: Big Name Vendors and HCAHPS
In today's healthcare environment, raising your patient satisfaction top box scores is vital. In this webinar, you'll discover powerful strategies to boost HCAHPS scores, improve patient satisfaction and retention, and increase your patients' likelihood to recommend you. (Inpatient)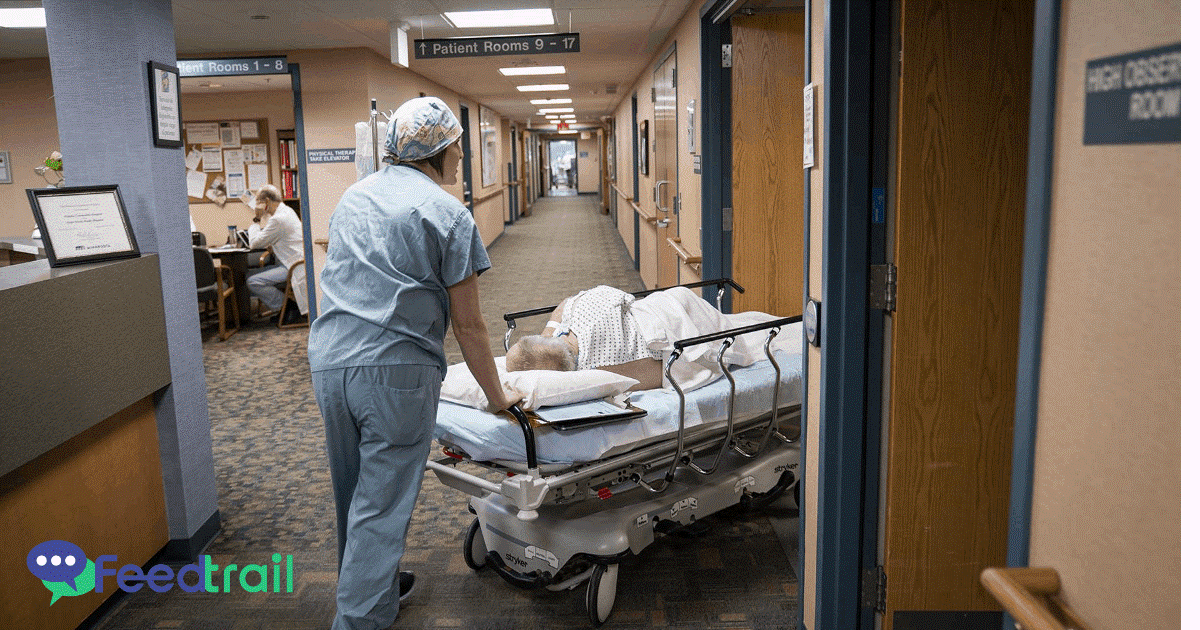 Solving the Biggest Issues Facing Small Hospitals
Learn new and innovative ways to improve patient experience and retention in the small hospital setting and increase your patients' likelihood to recommend you to family and friends. (Inpatient)
Book a demo
Learn how the Feedtrail platform can adapt to your every need