Feedtrail Implemented at Novant Health to Evaluate Real-Time Patient Sentiment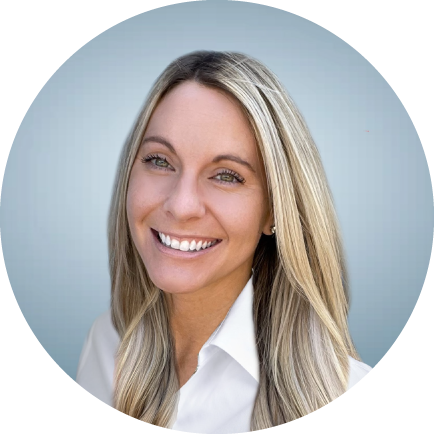 Novant Health expands engagement with Feedtrail XM to more than 380 sites, including COVID-19 vaccine centers, to capture immediate feedback and improve processes.
RALEIGH, NC (March 25, 2021) — Feedtrail, a leading patient engagement platform, has expanded its partnership with Novant Health to prioritize patient satisfaction and education, as vaccine distribution processes continue to evolve across the nation.
Since January 2021, Novant Health's patient experience team has been able to gain crucial visibility into experiences through Feedtrail's experience management (XM) platform. Beyond the initial usage, the flexibility of the data gathering system allowed Novant Health to implement a two-question survey specific to each of their vaccine distribution centers and growing number of pop-up clinics in under a week. Incorporating the data in a feedback loop, Novant Health shares the real-time responses in daily huddles to improve communication, encourage team members, and help onsite providers address questions.
"We use Feedtrail across multiple care settings to deliver unique, patient-specific insights and now the post-vaccine visit surveys are adding another layer of feedback and ensuring patients that we're listening during this critical time. Team members are hearing positive patient stories after a draining year managing the pandemic, and we're able to implement small changes every day to enhance our vaccine procedures and communication," says Kirsten Royster, chief experience officer at Novant Health. "We're looking forward to continuing our partnership with Feedtrail as we use real-time patient feedback to inform experience design across the patient journey."
Novant Health leverages the Feedtrail XM platform to ask targeted questions to patients via text about their specific experiences in settings including imaging centers, occupational medicine, urgent care, and behavioral health. Insights are integrated into Novant Health's existing systems, enabling leadership to quickly identify and address issues for operational improvements. Establishing a direct dialogue with patients allows Novant Health to deliver personalized engagement, perform real-time service recovery, and achieve their mission to improve the health of communities, one person at a time.
"It's fantastic we've been able to support Novant Health's evolving experience management needs, especially as the patient journey has expanded to include COVID prevention and management," said Paul Jaglowski, chief executive officer of Feedtrail. "Their team knows incorporating the voice of the patient across processes is key to exceed expectations and, ultimately, create better outcomes."
About Feedtrail
With Feedtrail XM, healthcare organizations can learn and deliver what matters most to patients, providers, caregivers, and employees. Our secure, cloud-based experience management (XM) solutions and advanced data analytics enable customer experience teams to engage and connect with the right people at the right time, uncover prescriptive insights, and take purposeful action to drive continuous improvement and measurable results across the lifecycle of care. Over 70 innovative health systems across 4,000 sites in 14 countries already use Feedtrail to uncover explicit opportunities to improve human-centered care and advance better outcomes for people and the business of healthcare. Learn more www.feedtrail.com. You can also follow us on LinkedIn, Facebook and Twitter.
About Novant Health
Novant Health is an integrated network of physician clinics, outpatient facilities and hospitals that delivers a seamless and convenient healthcare experience to communities in Virginia, North and South Carolina, and Georgia. The Novant Health network consists of more than 1,600 physicians and over 29,000 employees that provide care at nearly 700 locations, including 15 hospitals and hundreds of outpatient facilities and physician clinics. In 2020, Novant Health was the only healthcare system in North Carolina to be included on Forbes' Best Employers for Diversity list. Diversity MBA Magazine has also ranked Novant Health third on its 2019 list of "Best Places for Women & Diverse Managers to Work." Novant Health provided more than $993.2 million in community benefit, including financial assistance and services, in 2019. For more information, please visit our website at NovantHealth.org. You can also follow us on Twitter and Facebook.