Feedtrail Launches 'Clinician Retention Workgroup', Aligning Major Providers on Strategy to Revamp Patient Gratitude and Employee Satisfaction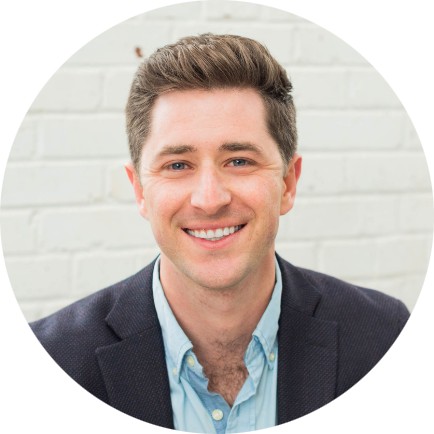 by Paul Jaglowski, Co-Founder of Feedtrail 
Feedtrail Launches 'Clinician Retention Workgroup', Aligning Major Providers on Strategy to Revamp Patient Gratitude and Employee Satisfaction
The initial cohort includes a diverse range of providers, including Cedars Sinai, Texas Tech Physicians 
RALEIGH, NC (December 12, 2022) ‒ Feedtrail, the healthcare industry's leading experience management technology provider, has launched a Clinician Retention Workgroup to align providers on a more efficient strategy for relaying patient gratitude to employees. The 6-month program will attempt to demonstrate how patient experience data can positively impact critical health system KPIs, like retention, versus simply checking another regulatory box. 
As workforce volatility continues to impact health systems, organizations are seeking innovative solutions to combat burnout and disengagement. One way best in class organizations are connecting clinicians back to purpose, improving engagement, and battling burnout, is to re-engage clinicians to their professional mission through real time sharing of patient gratitude. 
Joining the first cohort will be Cedars Sinai (Los Angeles, California), Texas Tech Physicians (Lubbock, Texas), First Health of the Carolinas (Pinehurst, North Carolina), and Huntington Hospital (Pasadena, California). Each organization has identified one or more units that have historically faced higher burnout rates, with a variety of care settings represented including an Emergency Department, Med-Surg Unit, Step-Down Unit, Urgent Care, and Physician Clinics. They will leverage Feedtrail's XM Platform to take ongoing employee satisfaction pulse surveys measured against a baseline, deploy standardized patient outreach to collect patient appreciation for individual caregivers, and funnel positive-only comments in an automated fashion directly with clinicians in the targeted settings.   
"Looking across our patient experience data, 80 percent of patient comments are positive and complimentary in nature, and this feedback can be an essential component to a healthcare organization's culture of gratitude. Best in class organizations are connecting clinicians back to their purpose and battling burnout through the sharing of patient gratitude and we want to help them measure and operationalize this beneficial practice," said Feedtrail Chief Strategy Officer and Co-Founder, Paul Jaglowski. "Based on demand, we will continue to bring providers in to participate on a rolling basis, as the industry continues to build a new blueprint for employee engagement and retention." 
As workforce volatility continues to impact healthcare and workers leave the industry – one study estimating 75% turnover across the board by 2025 – preventing burnout and better engaging employees is a board-level priority at the majority of organizations. Sharing patient gratitude internally has historically been a manual process, anecdotal, or difficult to track. The workgroup looks to share patient gratitude directly with clinicians in a real-time and automated fashion and measure the impact. Collaboration between these major providers will also focus on identifying the characteristics and behaviors of high-kudos earning clinicians and implementing repeatable best practices to improve employee satisfaction 
"Working in the emergency department is stressful now more than ever, so as a staff member, hearing how you made a positive impact in the life of a patient or family can really give a needed morale boost. It is also an opportunity to thank the employee for upholding the values of the profession and the organization" said Claude Stang, executive director of emergency services at Cedars Sinai. "We're looking forward to sharing more patient gratitude, learning from our colleagues in other organizations across the country, and ideally replicating this best practice across the organization." 
 About Feedtrail 
With Feedtrail healthcare organizations can learn and deliver what matters most to patients, providers, caregivers, and employees. Our secure, cloud-based experience management (XM) platform and advanced data analytics enable customer experience teams to engage and connect with the right people at the right time, uncover prescriptive insights, and take purposeful action to drive continuous improvement and measurable results across the lifecycle of care. Over 100 innovative health systems across 5,000 sites in 40 countries already use Feedtrail to uncover explicit opportunities to improve human-centered care and advance better outcomes for people and the business of healthcare. Learn more www.feedtrail.com