Key Topics and Takeaways from the MGMA Conference 2023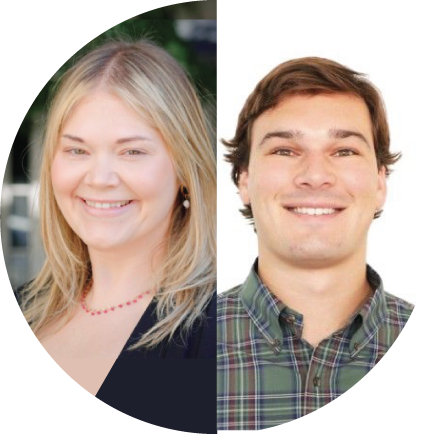 by Amber Bailey and Jace Kienzle, Account Executives
MGMA Conference 2023: Key Topics and Takeaways Impacting Physician Practices
Every day in the healthcare industry is a test for operational leaders. And while many know the biggest questions they'll face, the nuances behind those questions, and the answers to them, are not always clear. That's why the professional version of peer study groups – gatherings like the annual Medical Group Management Association (MGMA) Leaders Conference – are critical forums to discuss the most pressing issues facing medical practices and healthcare organizations, and the perfect space to collaborate on how to address them. The MGMA conference serves as a platform for attendees to learn from experts, exchange ideas, and stay up to date on the latest trends and best practices in healthcare management.
We had the opportunity to meet with attendees at the MGMA Conference 2023 and share how they can use patient experience data and initiatives to impact the bottom line and support their goals. Between the educational sessions and our insightful conversations with attendees, we walked away with a snapshot of the key topics impacting physician practices and wanted to share them.

Warren Mullis, Jace Kienzle, and Amber Bailey representing Feedtrail at the MGMA Conference 2023.
5 Key Topics: A Glimpse of the Event
Perhaps unsurprisingly, the biggest subjects of discussion at the conference were likely already familiar not just to healthcare experts, but to anyone who follows the industry. Timely topics included:
Patient-Centered Care: A foundational principle in modern healthcare, patient-centered care places patients at the forefront of healthcare delivery, emphasizing their unique needs, preferences, and values. It was a significant focus at the MGMA Conference 2023. Key takeaways regarding this approach include:
It presents many opportunities to improve patient experience and satisfaction. By prioritizing patient needs, healthcare providers can significantly improve patient satisfaction. Sessions at the conference highlighted strategies to enhance the overall patient experience, such as emphasizing better communication, reducing wait times, and creating comfortable and welcoming environments.
Organizations need helpful aids to boost patient engagement: Engaging patients in decision-making is a critical aspect of patient-centered care. The conference featured discussions on tools and technologies that enable patients to actively participate in their healthcare decisions and management, such as patient portals and personalized reminders.
Cultural competence is a must. Recognizing and respecting the diverse cultural backgrounds of patients is essential to fostering strong patient retention and attaining more successful outcomes. Healthcare professionals were encouraged to incorporate diversity, equity, and inclusion (DEI) data into their patient engagement efforts to ensure they're sensitive to individual differences and provide equitable care.
Adaptive Leadership: Adaptive leadership is crucial in a constantly evolving healthcare industry. Healthcare leaders must be flexible, resilient, and ready to address emerging challenges. As Cassandra Worthy, Founder and CEO of Change Enthusiasm Global, said in her keynote session, "Change happens for you, not to you." At the MGMA Conference 2023, adaptive leadership was a central theme, and attendees gained insights into:
Change Management: Managing change effectively is a key component of adaptive leadership. The conference addressed strategies for leading teams through significant transitions, such as appointing change champions at different levels in the organization who others can turn to for support or questions and celebrating short-term wins.
Innovation: Embracing innovation and encouraging a culture of innovation within healthcare organizations was emphasized. Adaptive leaders are open to new ideas and technologies that can enhance patient care and operational efficiency.
Resilience: Healthcare leaders were encouraged to develop personal resilience, as well as foster resilience within their teams. One session focused on empowering the audience to self-assess their change emotions and redirect anxiety and fears into moments of opportunity.
Technological Advancements: The rapid advancement of technology in healthcare has transformed the industry, making it crucial for healthcare leaders to stay current with the latest innovations. The MGMA Conference 2023 addressed technological advancements such as:
Telemedicine: The expansion of telemedicine was a significant topic. Healthcare leaders explored the benefits and challenges of telehealth services, which have become even more vital in light of the COVID-19 pandemic. Results from a Healthcare Information and Management Systems Society (HIMSS) study were shared, showing that 94% of healthcare practices anticipate investing in technologies or solutions that support connectivity and telehealth.
Real-Time Patient Experience Solutions: Long gone are the days of waiting weeks or months to hear about a patient's experience. Organizations are taking advantage of real-time patient experience surveys and messages to learn from patients in the moment, inform operations, and promote new offerings or marketing messages.
Emerging Technologies: Attendees talked through ways to leverage emerging technologies such as using artificial intelligence (AI), robotic-assisted surgery, and wearable health devices, which have the potential to revolutionize healthcare delivery.
Financial Sustainability: The financial sustainability of medical practices and healthcare organizations is a critical consideration for leaders, particularly given that 2022 was seen as the most financially challenging year for hospitals and health systems since the start of the pandemic. At the conference, financial sustainability was addressed through discussions on:
Value-Based Care Models: Value-based care emphasizes outcomes over volume of services rendered and is reliant on strong and meaningful patient engagement. It can support more predictable revenue streams in times of industry uncertainty.
Cost Reduction Strategies: Healthcare leaders were encouraged to explore cost reduction strategies while maintaining high-quality care. This includes efficient resource allocation and a focus on retaining patients. By listening to the patient voice, using patient feedback to improve patient experiences, and performing real-time service recovery, organizations can retain more reoccurring revenue.
Reputation Management: With patients turning to Google when they need a new provider, the role of review sites and social media in healthcare is only growing. Healthcare reputation management tools can help expand the online brand of your organization and physicians, encouraging happy patients to leave reviews.
Physician Well-Being: Healthcare organizations can't expect to promote overall patient wellness or provide excellent care if their staff and clinicians, particularly physicians, are struggling with emotional and mental unrest. The conference highlighted the following aspects of physician well-being that leaders must focus on:
Burnout Prevention: Physician burnout is a pressing issue in healthcare. Attendees learned about strategies to prevent and address burnout, including stress management, support systems, and the continual sharing of positive patient feedback.
Mental Health Awareness: The importance of mental health awareness in the medical profession was top of mind for conference showrunners and attendees. The conference provided resources and guidance for addressing mental health concerns among healthcare professionals and shared tips for individuals such as setting aside time for hobbies and interests, not neglecting self-care, and taking breaks from social media.
Workplace Culture: Fostering a positive workplace culture that promotes collaboration, respect, and recognition was discussed. Continually sharing patient and peer praise one-on-one and in group settings creates a culture of recognition where physicians and healthcare staff feel valued.
There's no such thing as "standardized" tests for leaders who manage healthcare organizations. Every day, week, month, and year will present some kind of pop quiz that's difficult – if not impossible – to prepare for. Fortunately, attendees at the MGMA Conference 2023 received a wealth of helpful information and insights on critical topics at the heart of modern healthcare management. The key takeaways from the conference underscore the importance of adaptability, a focus on patient and employee experiences, and using data, such as patient experience feedback and DEI identifiers, to make informed decisions. We're looking forward to continuing the conversation with conference attendees and discussing how Feedtrail can support these key initiatives.