Laying the Groundwork for Customer Centricity in Healthcare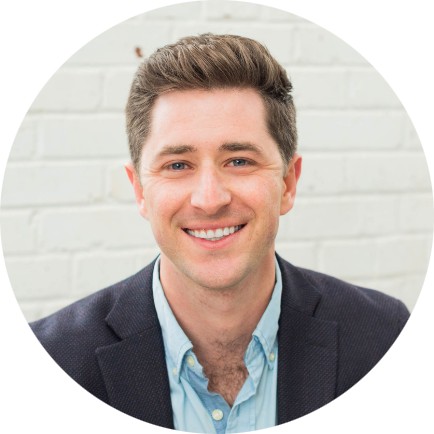 I recently had the opportunity to sit down with two experts in the world of customer centricity, Alan Dubovsky, Chief Patient Experience Officer at Cedars-Sinai, and Dr. Joel Mier, Lecturer of Marketing and Innovation at the University of Richmond and customer experience (CX) consultant.
We discussed the concept of customer centricity in healthcare, which continues to grow in popularity as healthcare leaders look outside of their industry for best practices to create seamless and predictable patient experiences. Our objectives for this specific conversation were to discuss best practices from other industries that can be applied to healthcare and define what makes a truly customer-centric organization.
Laying the Groundwork for Customer Centricity in Healthcare
Spoiler alert! The one thing that all customer centric organizations do well is consistently leverage their customer data and intel to personalize experiences and delight.
If you'd like to listen to the entire conversation, you can watch the recording here.
A few key best practices emerged from the conversation:
Build a 360-degree view of your customers/patients with quantitative and qualitative inputs
To build the right processes related to customer centricity, organizations must listen intentionally in a way that's convenient for the customer and at a time that's convenient for the customer. When working to attract, delight, and keep customers, businesses should utilize multiple methods of data capture to build a 360-degree view. Healthcare has evolved from only asking "How happy are you on a scale of 1 – 10?" with no opportunities for patients to share additional detail, to giving patients a way to share about specific interactions so they can better understand the full picture of an individual's experience. A combination of rounding and real-time engagement allows organizations to hear directly from the patient, either face-to-face or candidly, about whatever is top of mind. Combining methodologies and incorporating the patient voice are key to understanding individual needs, wants, and expectations.
Understand the "why" behind your data and use it to personalize experiences
Healthcare has more data than most industries and a huge opportunity to use that data to personalize interactions. While the amount of available data can be overwhelming for leaders to interpret, before you can understand what to do with the data, you must understand the "why" behind it. In patient experience, the core goal of all data collection should be to inform ways to improve experiences. Beyond just benchmarks, how is the data you're gathering making experience better or enhancing the patient journey? Get creative with how you use information and look for simple opportunities to personalize and delight. Some airlines have started adding personalized welcome messages on seat-back TVs, creating the sense they're expecting you and delivering a tailored experience. Customer needs and trends change quickly, and customer-centric organizations aren't afraid to take risks and stay agile in order to provide continual innovation to customers. There are many opportunities to surprise and delight patients as well, but the first step in delivering the "shock and awe" is to understand what those are for YOUR patients.
Measure the ROI of a positive experience to grow internal buy-in
Research continues to link better patient experiences to better outcomes, fewer falls, shorter stays, and lower readmission rates. Sharing this information internally can increase buy-in for patient experience initiatives, especially among clinicians who often feel making patients well and happy are mutually exclusive. Capturing and sharing your own organization's operational metrics can help overcome objectives as you work to change long-standing processes in care delivery. Make sure sharing ROI and successes are baked into every patient experience initiative to ingrain customer centricity into your organization's culture.
Ready to learn more? Join us for the next conversation in the Customer Centricity in Healthcare series: Register for the Webinar