Improve Patient Experience by Breaking Down Barriers Between People and Data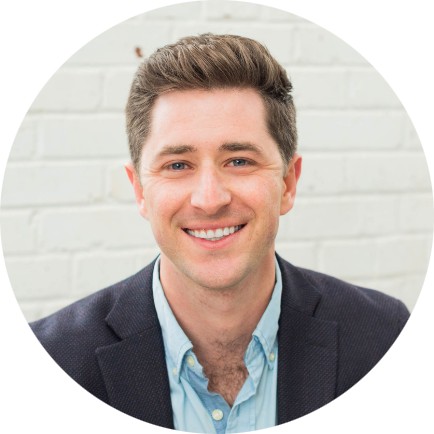 As part of our Customer Centricity in Healthcare webinar series, I recently sat down with Elaine Cox, Chief Medical Officer at Riley Children's Health at Indiana University Health, and Craig Manson, CEO of Configo Health. We discussed how having the right data can help healthcare organizations truly engage patients and their families, and improve their care. By asking the right questions caregivers can meet expectations, manage anxieties, and communicate effectively with patients. Additionally targeted, real-time data helps staff establish best practices and understand where training is needed or when to celebrate wins.
Here are a few of the key takeaways from the conversation:
The one clarifying question to uncover "white spaces" and improve experiences
Riley Children's wants to give patients a voice that's actually meaningful. When they started focusing in on patient experience, they looked at their HCAHPS data that consisted of 70+ questions answered weeks after a visit and felt they had no real ability to impact that data. Studies also show that survey respondents can only focus for 10 minutes, or about 50 questions, until they start to get survey fatigue and the quality of their answers decline. The team at Riley Children's whittled down their survey to 6 – 10 questions and saw a much faster survey turnaround. The surveys were still post-discharge though, so they weren't getting any information to help the patient during their healthcare journey and the delay in information kept providers from taking action. The team went back to the drawing board and came up with one question to engage patients and their families, "What matters to you?" They found the question amazingly clarifying to understand what patients and families were worried about or struggling with. Now they look at two major data points: did we ask "What matters to you?" and did we spend the right amount of time addressing what matters. They found if they couldn't solve that main question and resolve worries, the patients and families couldn't focus on other things providers wanted to tell them. By focusing on items they can immediately act on, the team feels they're providing better care and this effort will show up in scores such as "likelihood to recommend."
Collect the right data to focus on what matters
Caregivers often walk a tightrope between engaging with a patient in a manner that is meaningful but also somewhat efficient. To accomplish this, they need access to the right data to drive their conversation. Merging experience, safety, and quality data allows practitioners to quickly understand where a patient is in their journey and what information they need. Taking into account how different populations experience healthcare can also help in ensuring patients have equity in the healthcare they receive. When providers focus on the things that matter to the patient and show compassion for their situation, the time spent at the bedside feels more impactful.
To bubble up these insights you need focused data. It is imperative to regularly assess that you're asking the right questions to get the right data and you understand the actions needed to impact that data. If you can't identify your top five patient experience themes and the actions you are taking to move them forward, the outcome will always be in the process measure phase.
Invest in your team to build a culture of compassion
According to AHRQ, a strong patient satisfaction program can contribute to a 4.7% decrease in employee turnover. A cultural foundation of compassion, care, and civility among team members radiates into patient care. Organizations must be crystal clear on the experiences they want to deliver both internally and for patients, and then invest in that vision with training and practice. Regular employee pulse checks help organizations understand engagement and allocate resources. Riley Children's uses their "what matters to you?" question among team members for effective communication. They also leverage real time feedback, not only for service recovery, but internally for the purposes of learning how to improve and celebrating wins. Training in the moment has helped them establish best practices that can be shared across the organization. Riley Children's has come a long way from chasing down 70+ process measures to using focused data to guide how they engage with patients and families and ensuring what matters to you is at the heart of their interactions.