Does my organization need a patient experience platform or is our EHR enough?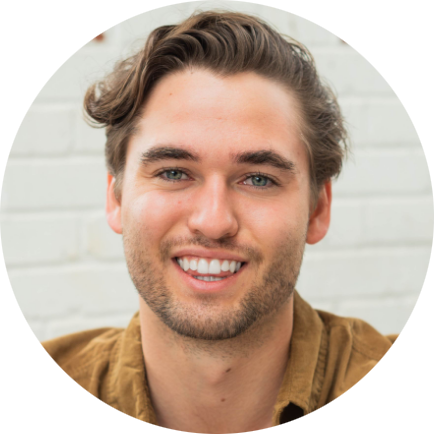 By Ryan Phillips, Customer Success
Discover the advantages of using Feedtrail's patient experience survey software over traditional EHR survey tools.
Does my organization need a patient experience platform or is our EHR enough?
In today's ever-evolving healthcare landscape, patient experience is of paramount importance. Understanding patients' perspectives and feedback can help healthcare providers personalize and enhance the quality of care they deliver. To collect and analyze this data efficiently, the use of patient experience survey software has become increasingly popular, and for good reason.
Patient experience surveys are designed to capture and analyze feedback from patients about their healthcare experiences. These surveys can provide valuable insight into patients' perceptions, satisfaction levels, and areas for improvement. By leveraging more advanced technology, healthcare providers can gain actionable insights and make data-driven decisions for enhancing patient care and satisfaction.
In this blog I'll share the benefits of using Feedtrail's patient experience survey software over electronic health record (EHR) survey tools, highlighting the XM platform's unique features and the advantages of utilizing a comprehensive patient engagement solution, including:
Personalized, real-time engagement
Customization and flexibility
Actionable analytics
Reputation management
Real-time service recovery
Overview of the Feedtrail XM Platform
Feedtrail offers a comprehensive patient experience platform that allows healthcare providers to collect, analyze, and act on patient feedback in real-time. With a user-friendly interface and wide range of features, the XM platform simplifies the survey process and facilitates data-driven decision-making.
One of the key differentiating features is flexible patient engagement. Healthcare providers can easily customize survey questions and timing. The real-time surveys can be personalized by patient demographic and sent at key moments throughout the patient journey. Easy survey customization allows organizations to ask questions that support initiatives and direct improvements. Additionally, advanced analytics allow healthcare providers to gain deeper insights into patient feedback by department, organization, or provider and identify trends and patterns.
The XM platform can integrate with existing EHR systems. By combining patient feedback with clinical data, healthcare providers can gain a more comprehensive understanding of the patient experience and make informed decisions for improving care.
Unique Features of Feedtrail
Personalized, Real-Time Engagement: Completely automate the sending of personalized text-based messages and surveys to patients and families at key points in their unique journey with your organization to get feedback, ease anxiety, or answer questions. Versus just sending post-discharge surveys, personalized engagement at key moments has proven to dramatically improve patient loyalty, response rates, and satisfaction scores. Some examples include:
Welcome messages when a patient checks-in for their first appointment

In-the-moment surveys as soon as they complete an appointment or tied to the individual provider they met with that day, even including the provider's picture to help personalize the survey

Automated texts or emails following a missed appointment to ensure the patient has an easy way to get back their appointment rescheduled
Customization and Flexibility: The XM platform offers robust customization capabilities. Healthcare providers can easily customize survey templates, questions, timing, and branding to align with their unique needs and brand identity. The software also integrates seamlessly with existing systems, such as CRM or EHR platforms, enabling a smooth data flow and consolidation.
Actionable Analytics: Patient feedback immediately populates within the XM platform the moment a patient responds. Advanced analytics allow organizations to dive deeper into their experience data to understand the why behind scores. Providers can view feedback and trends by organization, department, offering, provider and more. Correlation analysis capabilities also show organizations where to focus for the biggest improvements so organizations can focus on the right changes and improvements for limited resources.
Reputation Management: With Feedtrail you can empower your happy patients to promote your organization and increase your positive social reviews to build your brand. Automatically direct promoter patients to the public review sites of your choosing following a positive feedback submission. Then monitor and respond to your reviews in real-time from within the platform. With this functionality, organizations rapidly build the online reputation of their organization and individual providers, while marketing and patient experience teams can manage all patient surveys and reviews in one central platform.
Real-Time Service Recovery: Immediate feedback enables you to perform real-time service recovery. Be alerted to issues when they arise so you can reach out and improve patient experiences, often before a patient even leaves your practice. Improve patient loyalty and prevent negative reviews or lost revenue.
Overview of EHR Survey Tools
Many EHR solutions offer tools that enable healthcare providers to send surveys to patients and collect their feedback, typically post-visit. While EHR survey tools have some functionality for patient feedback, they lack the advanced features and personalized capabilities of dedicated patient experience software like Feedtrail.
One constraint of EHR survey tools is their limited customization options. These tools often limit users to pre-built survey templates that may not align with the specific needs of healthcare providers. EHR survey tools typically focus solely on collecting feedback and lack robust analytics capabilities. This makes it challenging for healthcare providers to gain meaningful insights from patient feedback and take appropriate actions.
EHR survey tools, while integrated into the electronic health record systems, offer organizations a way to manage patient engagement and surveying from within the same platform that their teams manage patient records. For some small organizations with limited resources this consolidation of everything into one overarching application could be appealing and seen as a "simpler solution."
In Conclusion
If an organization is strictly looking to show evidence of surveying, then using the EHR survey will suffice. If an organization wants to personalize patient engagement and empower teams with actionable insights to manage patient engagement, service recovery, and reputation management from one central platform it should consider a comprehensive experience management solution. Learn more about the XM Platform here.