HOLLIBLU and Feedtrail COVID-19 Nurse Survey:
Finger on the pulse of nursing professionals nationwide, as featured in NBC Nightly News with Stephanie Gosk
Results from a nationwide survey of 1,200 nurses from more than 400 hospitals give voice to the physical, mental, and emotional toll of the coronavirus pandemic. Preliminary analysis of the data underscores the healthcare industry's lack of preparedness for a crisis of this magnitude, as well as its far-reaching impact on the nursing profession as a whole
A key finding is a potential for a massive nursing shortage in the aftermath of COVID-19.
78% of nurses are experiencing unprecedented levels of physical, emotional, and mental stress
62% said they are likely to leave their current position or specialty
67%  said they are planning to leave their facility or LEAVE THE INDUSTRY altogether
Most importantly, nurses want the public to understand the gravity of the situation. "I need the public to understand that this is real," said one respondent. "I am irate when I see posts about it being a conspiracy or not bad."
And that nurses [and all patient-care professionals] are doing the best they can under these extreme conditions: "I need people to know that we are providing the best care possible given the lack of supplies, lack of staff, lack of space, etc
Watch the full news segment here: CLICK TO WATCH
For more insights, see the infographic below.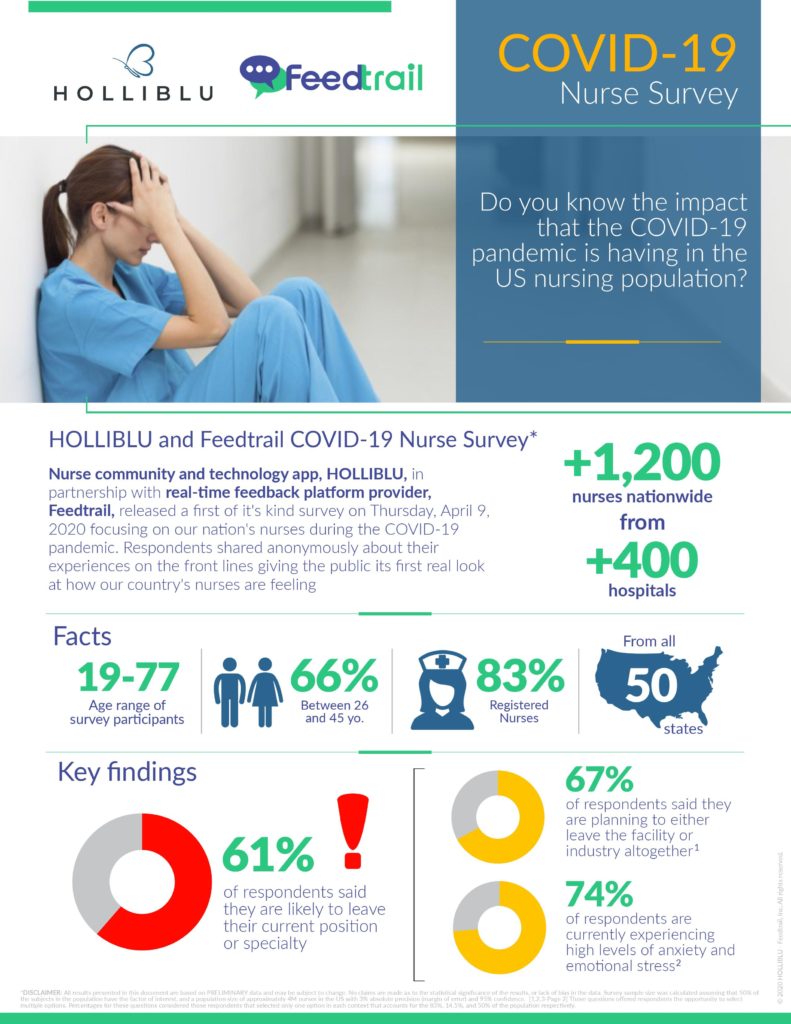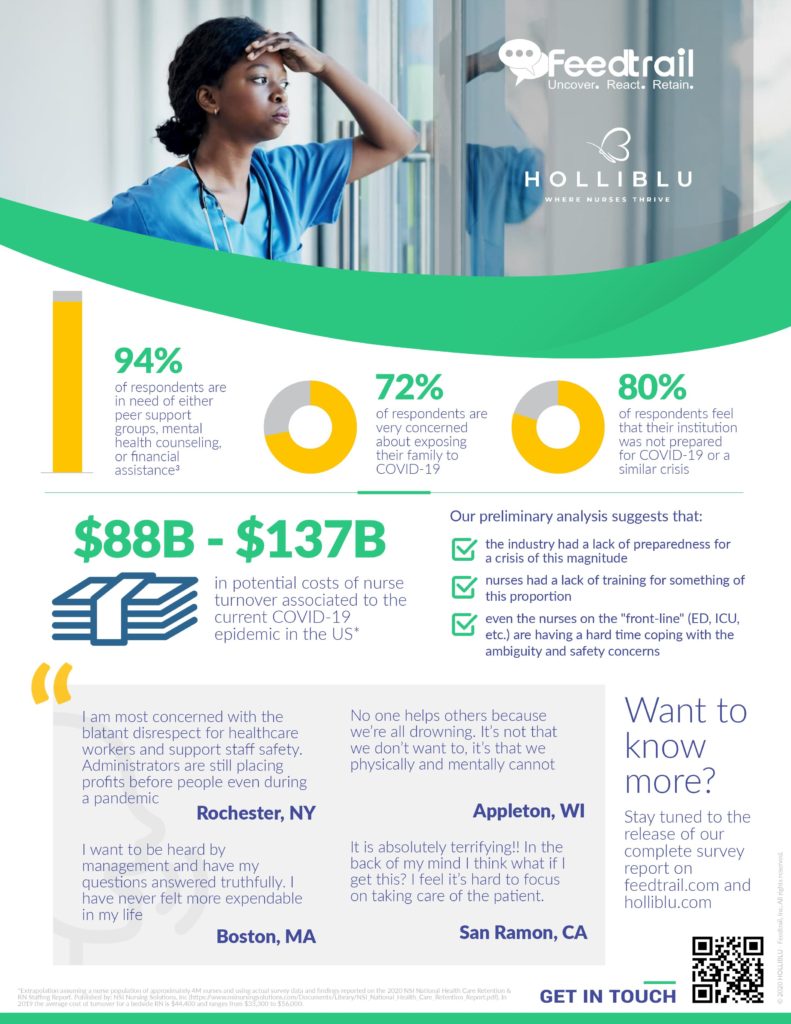 Our HOLLIBLU partnership is a prime example of the flexibility the Feedtrail platform offers.  Whether to capture insightful information from our frontline heroes during a pandemic or actionable insights on how to improve the patient experience daily, we give you and your team the ability to constantly think on your feet! As the most customizable real-time engagement platform on the market, we allow you to engage with patients, employees, members and consumers in the way that suits YOU and your individual and unique needs. The data that our HOLLIBLU survey has uncovered is staggering, imagine what you can do with a flexible engagement tool!  What would you like to discover?