Real, Real-Time Patient Experience Data: 5 Healthcare Leaders Share their Definitions of Real Time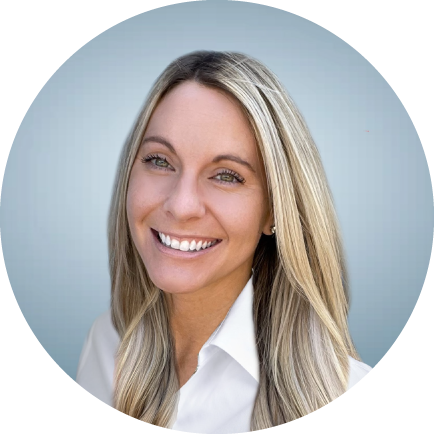 Real, Real-Time Patient Experience Data: 5 Healthcare Leaders Share their Definitions of Real Time
We all know patient demands as consumers are growing. Patients expect easy access to information, understand they have options, and look for personalized touches and enhancements that exceed their expectations. But what about providers as consumers? We live in a society with same-day delivery, car vending machines, and apps to order a ride or a gourmet meal at the touch of a button. In healthcare though, most providers must wait at least two weeks for patient feedback to hear about an experience through a post-discharge CAHPS survey, or even worse, they hear feedback unexpectedly through a negative social review. Once a patient has been discharged, he or she is unlikely to remember the specific aspects of their care experience that made a difference (good or bad) and it's those details that can help care teams refine operations, proactively improve the patient encounter, or reinforce best practices that delighted the patient.
In this world of instant gratification providers' consumer mindsets are changing too, including the demand for real-time patient experience data. The phrase "real time" has been misused or exaggerated in the past, but now expectations have evolved and healthcare wants real, real time. In an article by KLAS highlighting finds from their recent patient experience report, they point out that "the patient experience has typically been measured via standardized, retrospective benchmarking data" but organizations have called out "… the need to also have individualized, customizable patient experience data that allows them to address the concerns of specific patients in as near real time as possible." At Feedtrail we believe the collection and submission of experience data should be in-the-moment and instantaneous, often literally while that patient is still onsite. By engaging with a patient pre-discharge, you can provide personalized service recovery before they leave your walls or share patient kudos with a staff member while the interaction is still fresh. To illustrate this changing mindset, we asked five Feedtrail clients what real time means to them, here's what they shared:
Claude Stang, Executive Director of Emergency Services, Cedars-Sinai
"Real time patient surveying, during the patient's experience, is the most accurate method to capture a patient's thoughts and feelings at what may be the most critical time in their day, or in fact, their life."
Jack Bretcher, Chief Operating Officer, PartnerMD
"Decisions to leave a doctor/practice do not typically occur due to a single event, they are more often a result of many little things that build up over time. Real-time feedback provides both the visibility into those small events, as well as the opportunity to address them while they are still fresh. This turns a bad patient experience into an opportunity to show just how much you value that patient and that their needs are met/exceeded."
Renae Caldwell, Patient Experience Director, Novant Health
"Real time feedback is the ability to hear the patients and their loved ones voice while their experience is unfiltered and raw. This is when we can best understand their emotional and intellectual journey to enable real learnings."
Kwasi Nyantakyi, Patient Experience Manager, Mindpath Care Centers
"Real-Time means in the present moment."
Dennis Lamb, Chief Experience Officer, Texas Tech Physicians
"In an ambulatory/outpatient setting, real time is different. Obviously we all want to know 'something' in the moment, but in a typical clinic setting, the pace is generally too fast. For me, real time is in my response to the patient when they complete a survey. Responding immediately (in real time) upon receipt of a completed survey means volumes to the patient. That is a 'wow' moment to the patient and very quickly says, 'We hear you and you matter.' Having a dashboard alert feature triggering a response needed can 'wow' the patient…even if the initial experience was not good."
Are you ready to leverage true, real-time patient experience data? Learn how the XM platform can benefit you Feedtrail Solutions.
About Feedtrail
With Feedtrail XM, healthcare organizations can learn and deliver what matters most to patients, providers, caregivers, and employees. Our secure, cloud-based experience management (XM) solutions and advanced data analytics enable customer experience teams to engage and connect with the right people at the right time, uncover prescriptive insights, and take purposeful action to drive continuous improvement and measurable results across the lifecycle of care. Over 80 innovative health systems across 5,000 sites in 36 countries already use Feedtrail to uncover explicit opportunities to improve human-centered care and advance better outcomes for people and the business of healthcare. Learn more www.feedtrail.com. Learn more www.feedtrail.com. You can also follow us on LinkedIn, Facebook and Twitter.