Customer Success
Missouri Highlands Leverages Technology to Effect Change
Missouri Highlands Health Care significantly improved patient feedback and staff morale by switching from paper surveys to real-time electronic surveys, leading to a 355% increase in feedback and enabling them to better cater to their community's needs.
"One of the areas we needed to focus on was access to care, for the hours our clinics were open. We're getting feedback from the patients on what works best for them for scheduling and adjusting our hours. That's been very helpful."
– Amy Crafton, Quality Coordinator, Missouri Highlands Health Center
Challenge
Missouri Highlands Health Care faced issues with paper surveys eating up valuable staff time and yielding limited feedback, with only 2 out of their 12 clinics actively participating in survey efforts.
Actions
They addressed this challenge by transitioning to real-time electronic surveys, which were well-received by patients for their convenience, resulting in a substantial increase in participation from 88 to nearly 400 surveys returned per month, marking a 355% improvement.
Results
The organization's ability to collect real-time feedback allowed them to adjust their services, such as urgent care hours, to better meet community needs. This change not only improved patient satisfaction and addressed patient access issues, but also served as a morale boost for staff. Amy Crafton, Quality Coordinator at Missouri Highlands anytime she receives positive comments through the XM platform, "it's a great booster to send to our staff and let them know that the patients realize and appreciate their efforts."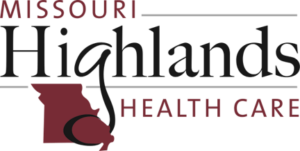 Missouri Highlands Health Care is an FQHC in rural Southeastern Missouri covering seven counties. It serves over 20,000 patients with primary care, urgent care, women's health, and dental clinics.
.
Care Setting
FQHC
Region
MO
Book a demo
Learn how the Feedtrail platform can adapt to your every need