Battle burnout and support retention by modernizing the sharing of patient kudos
Streamline the sharing of patient gratitude and appreciation
Eliminate cumbersome manual processes, and connect clinicians directly to positive patient kudos in a regular and timely fashion.

Battle burnout by sharing patient kudos directly with clinicians on a regular and timely basis

Replace cumbersome, manual processes with an automated and real-time approach

Easily create aggregated reports of patient gratitude to be shared across departments or sites

No IT involvement required
Easily streamline and modernize the sharing of patient kudos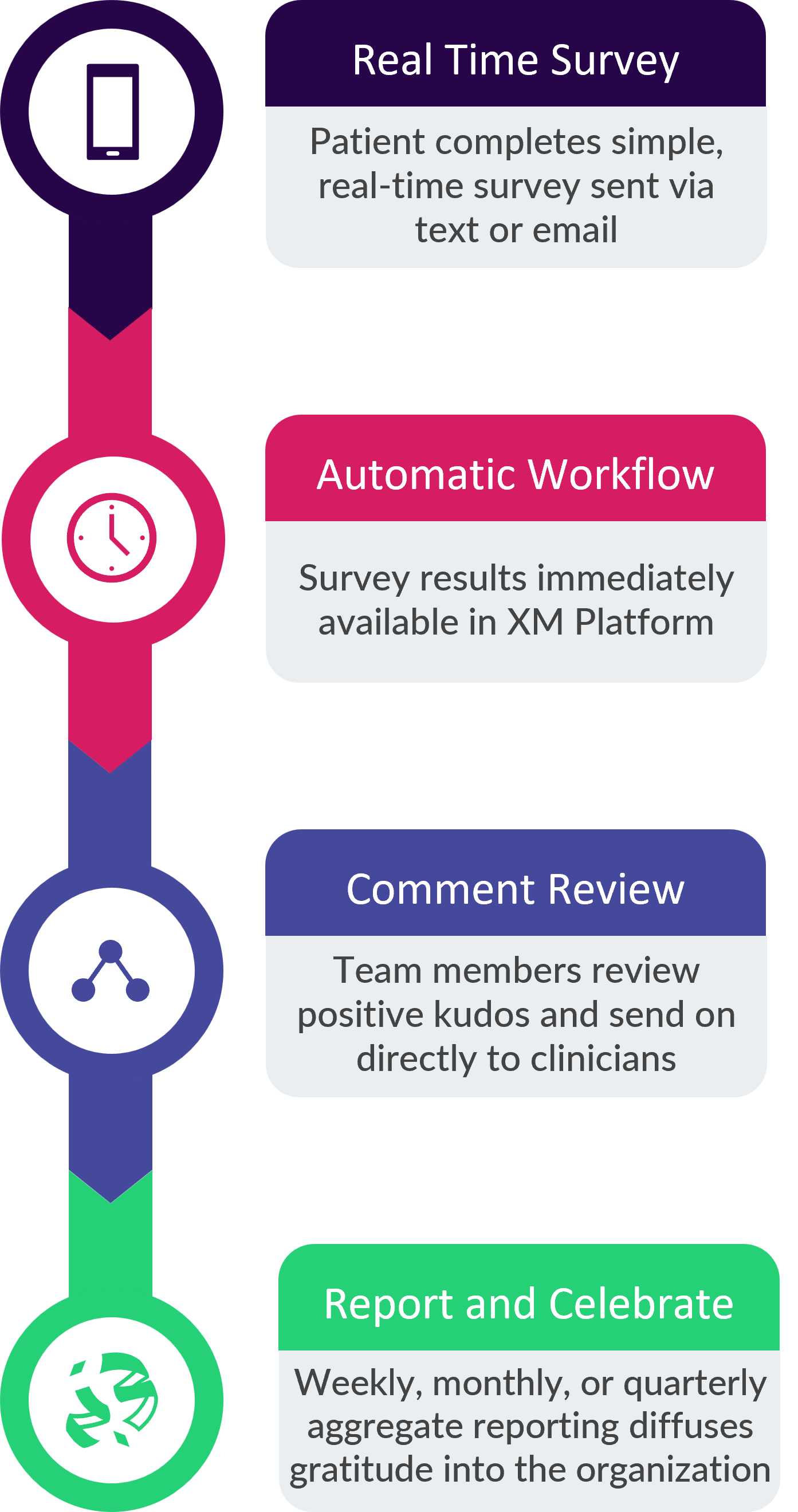 Jack Bretcher, COO at PartnerMD, shares how Feedtrail enables sharing of positive patient kudos across the enterprise and how the diffusion of patient appreciation has been transformative for culture. Access the full webinar here.
Book a demo
Learn how the Feedtrail platform can adapt to your every need